Right after Tony Abbott rolled out the Coalition's game plan for the manufacturing industry yesterday in Brisbane, industry organizations were quick to release their reactions to the laid out policies.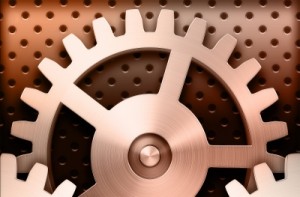 The Australian Manufacturing Workers' Union (AMWU), which represents over 10,000 workers across different manufacturing sectors, has declared that the Coalition's policies failed to support industry programs and focused too much on jobs lost and tax cuts, instead of offering solutions to boost the programs and taking into account the impact of the global financial crisis.
"It's all very well to stand up and offer glib statistics about manufacturing jobs but you need to actually understand their context and you need to have a well thought out policy to address issues," says AMWU National Secretary Paul Bastian in a statement.
"Since the GFC, Australia has lost 8.4% of its manufacturing jobs. Denmark lost 26% of theirs, the US lost 26% and the UK 13%."
Mr. Bastian says it was disturbing how Mr. Abbott seemed to be unaware of the government's $1 billion plan for the future of manufacturing, which was created in consultation with the industry and unions.
"There were a lot of claims today by the Opposition regarding the manufacturing industry, but there was no mention of critical industry support programs, local content initiatives, science and research collaboration or the opportunity to improve productivity through skills, innovation and workforce development."
Mr. Bastian went on to list the several programs and organizations which Mr. Abbott failed to mention in his plans, for instance, the support for the Australian Industry Participation Plans and Enterprise Connect, as well as agencies such as CSIRO and Austrade.
A staunch supporter of investing in the automotive industry, Mr. Bastian also criticized the Coalition for its refusal to rule out its plans to slash $500 million from the Australian car industry.
"We estimate the loss would be closer to 200,000 jobs in auto-manufacturing if the coalition is elected and follows through on its plans."
"The coalition does not seem to understand that if you want to protect manufacturing you need to invest in it – if you ignore it, it will go away for ever along with the nearly one million jobs it provides."
"We have never seen a potential government with less to say of relevance about a critical industry in decades", said Mr. Bastian.
On the other hand the Australian Food and Grocery Council (AFGC) welcomed the manufacturing policy as a positive step that will boost the Australian food and grocery manufacturing sector.
Mr. Gary Dawson, AFGC CEO, said in a statement that the industry will benefit from the Coalition's plans to boost productivity, implement regulatory reforms and encourage innovation and R&D.
"The food and grocery manufacturing sector is vital for Australia's food security and for the economic viability of many regional communities.  It is also fundamental to a strong diversified economy, employing almost 300,000 Australians directly and representing more than a quarter of the manufacturing sector."
"Currently, food and grocery manufacturing in Australia is under extreme pressure from rising costs, retail price deflation and a high Australian dollar, all of which are squeezing profitability and raising the real risk of jobs and production shifting offshore."
"The Coalition's focus on attracting investment, removing unnecessary regulation and listening to industry views on building a competitive sector is very welcome. The best thing a future government can do is rebuild confidence to invest by providing a more stable and certain environment," said Mr. Dawson.
He said the country's goal must be to establish an export-competitive advanced manufacturing sector which would take advantage of the export markets in Asia, but foreign investment is a critical factor in making this happen.
"Should the Coalition be elected we will be vigilant in holding it accountable for delivering on its commitment particularly in regards to regulatory reform, investment incentives and trade and investment promotion," Mr. Dawson ended.