Medical technology company Consegna Group has announced today that it has successfully completed a private placement, raising approximately A$1 million before costs to help accelerate the launch of its revolutionary product Turbine™ later this year.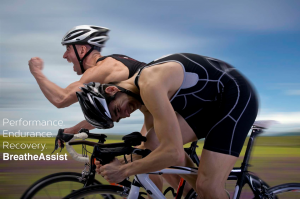 In a statement released via ASX, Consegna Chief Executive Officer Michael Johnson thanked Peloton Capital which helped them complete the private placement.
"This fund raising enables the Company to accelerate the launch of the Turbine into the online sport and exercise market later this year," said Mr. Johnson.
"Additionally, we are now well placed to progress the development of our sleep and drug delivery programs. We thank the Placement's sole Lead Manager, Peloton Capital for their guidance and support in the rapid close of this raising."
Turbine is a nasal dilator product which uses Consegna's BreatheAssist technology, delivering an average of 38% increase in airflow through the nasal passages.
Turbine was developed in consultation with top Australian athletes and the pilot study found that two thirds of the participants felt they were able to get more air into their lungs while training with the device and that 80% would purchase such a device online.
In July Consegna selected global manufacturing firm ChinaMed to manufacture and package Turbine products, ramping up production in time for the market launch in the fourth quarter of this year. The market for the Australian online sporting and physical recreation goods industry was worth an estimated $765 million in 2013.
According to the ASX release the placement of 25,000,000 new fully paid ordinary shares at an issue price of A$0.04 per sharerepresents a 5% discount to the last traded ordinary share price in the company.
Consegna Chairman Martin Rogers said, "This private placement received strong support from theinvestment community and was oversubscribed. It shows the confidence investors have in the turn around that has taken place and is a reflection of the renewed investor interest in quality medical technology companies that have strong near term revenue opportunities."
Consegna is seeking to monetise application of its BreatheAssist technology portfolio in the Sport, Snoring, Olfactory, Sleep and Drug Delivery markets. BreatheAssist is in its final stage of design and development to ready it for licensing to an international pharmaceutical company.
For more information go to www.consegna.com.