The Australian Manufacturing Workers' Union (AMWU) has berated Ford Australia for blaming its stop work decision on the Federal Government's changes to the Fringe Benefits Tax.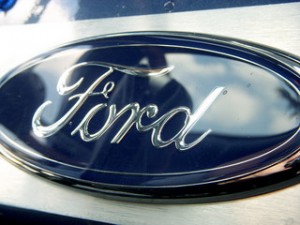 In a strong statement Dave Smith, National Secretary of the AMWU Vehicle Division said Ford's "mischievous attempts" to blame its line shutdown on the Federal Government is a smokescreen for its own failings and its withdrawal from local manufacturing of vehicles.
"This is one of the most brazen pieces of political opportunism we have witnessed in this industry from Ford, and we have witnessed quite a lot," said Mr. Smith.
"It's made much more serious by the fact that Ford think it's okay to continue to use its workforce as pawns in a political game after telling them they won't have a job post 2016."
"The facts are these. Ford has trashed its own brand here in Australia by announcing it no longer supports Australian jobs and local manufacturing. Of course the result of this announcement was always going to be a fall in sales."
Mr. Smith also pointed out that Ford is manufacturing an old vehicle model which does not stand a chance against Holden's new VF Commodore that is why the former is losing market share. He says the company is losing production volumes instead of focusing on new lines and models to make itself competitive.
"And instead of working constructively with the Federal Government, who have $200 million on the table to work with vehicle manufacturers to lift local volumes, they are forcing workers to stand down and trying to hoodwink them and others into believing it has something to do with FBT changes," Mr. Smith said.
Smith warned parties not associated with the industry that they should not be fooled by the car maker and its lack of support for local jobs and manufacturing.
"If Ford want to do the right thing they would stop posturing, stop using workers as political pawns and genuinely work with the government and unions about how volumes of locally manufactured vehicles can be increased," he said.