The Australian Manufacturing Workers' Union (AMWU) has welcomed the Federal Government's pledge of $25 million for SPC Ardmona's Shepparton facility which would modernize its food processing plant and help secure jobs in regional Victoria.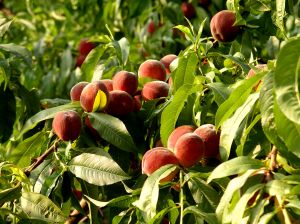 In a media release AMWU Victorian State Secretary Steve Dargavel said the food manufacturing industry in the State is a critical source of jobs, and the government's decision to invest in SPC Ardmona would help make them more secure.
"The union has been campaigning for support for these workers for a significant period now, so this announcement is welcome," says Mr. Dargavel.
"SPC Ardmona has been under tremendous pressure from a range of external factors including the high Australian dollar."
"Australia can only take advantage of being the food bowl of Asia if we protect our prime food manufacturing assets."
Aside from the $25 million to SPC Ardmona, the Labor Government also pledged $18 million to Simplot for its two vegetable processing plants.
Terry O' Brien, head of Simplot vegetable processing and the Australian Food and Grocery Council, welcomed Labor's announcement on the investment, but says the Government spent its early years ignoring the issues that manufacturers have been facing, save for Industry Minister Kim Carr.
"Kim Carr, when he was Industry Minister, he was certainly working pretty hard to find things that would help the Australian manufacturers in the face of the high dollar and escalating costs," Mr. O'Brien.
"But in general, the Labor Party was more inclined to leave status quo and if anything support the unions, making it a little more difficult."
Meanwhile Mr. Dargavel cited factors aside from monetary assistance which should also be given attention to.
"If we want to improve job security in Australia, we also must start addressing the issues around import dumping, food labelling, the emergency tariff regimen and the supermarket duopoly," he said.
"We back the Federal Manufacturing Minister's call for this Federal funding to be matched from the state, to ensure that we don't lose all the benefits of having a food production capacity in Victoria," said Mr Dargavel.