Schneider Electric announced on Tuesday that they are exclusively partnering with Australian-owned manufacturing company Mayfield Industries to produce low-voltage switchboards for local markets.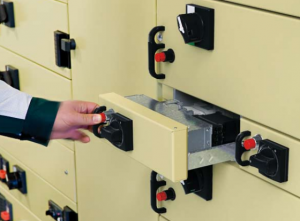 According to a media release, Mayfield Industries has been chosen and licensed to locally manufacture Schneider Electric's Okken low voltage switchboards, for distribution to mining, water and oil and gas sites across Australia.
Geoff Timbs, Sales Director-Partner Relations at Schneider Electric says they wanted to make sure they chose a partner which would be able to produce the same quality as their company.
"Due to the nature of the applications you will find with Okken we had to ensure we partnered with a company who would replicate the high standard our customers expect," Mr. Timbs said.
"Schneider Electric has a long standing relationship with Mayfield Industries, we have partnered together on many projects over the years, and are proud to be working with such a quality Australian company."
Okken high power industrial switchboards are used in large industrial and infrastructure sites, commercial sites, marine applications and critical process sites. They are easy-to-use, compact, hence their space-saving quality, and have maximum upgradeability while live, offering flexibility in its usage.
"Okken switchboards have been developed by Schneider Electric to ensure the best safety and protection systems to guarantee safer operation and maintenance. The right balance of innovation and experience has been struck to provide an efficient and reliable switchboard for sensitive applications," according to the media release.
Boards that were manufactured by Mayfield had to go through extensive testing, and even the company itself had to be audited several times before being approved as a partner. Mayfield Industries was founded in Australia in 1936 and has been producing switchboards for the local market ever since.
"Mayfield Industries are proud to be a partner with Schneider Electric in manufacturing and supporting this exciting product," said Mayfield Industries CEO Alan Steele.
We believe that we are well positioned to deliver this innovative product and create more value to our existing customer base by being true to our values and ensuring the ongoing commitment to quality and on time delivery."