Carbon fibre composites manufacturer Quickstep Holdings Limited announced on Thursday that it has received additional purchase orders worth US$2.6 million.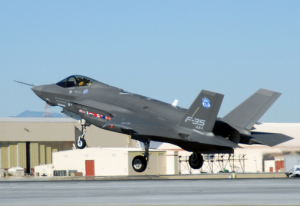 The announcement of the new purchase order comes less than a week after Quickstep reported strong revenue for financial year 2013, with sales increasing four-fold to $2.6 million in the year compared to last year's $0.5 million.
The new orders are for non-recurring work related to existing aerospace contracts, majority of which will be completed in 2013, according to the media release.
"These purchase orders demonstrate Quickstep's increasing momentum as our aerospace production work continues to grow," says Quickstep managing director Philippe Odouard.
"We look forward to further orders as our customers' programs advance, as well as sales to new customers."
Work on the orders will be done at Quickstep's facility in Bankstown Airport in Sydney, a state-of-the-art composites plant which opened in June last year. The facility has the capacity to complete large scale, long-term contracts. It was able to deliver the first orders for its global supply chain contracts in February.
Earlier this week Mr. Odouard said 2013 is the year that the company was able to prove its manufacturing capabilities.
"FY2013 was a year of strong progress for Quickstep. We proved our capability in manufacturing and delivery of high-grade advanced composite components for the Joint Strike Fighter program and completed all qualification tasks required by Lockheed Martin for the C-130J, enabling Quickstep to receive approved supplier status," he said.
"This moves us into the delivery phase on these contracts and places us in a good position to win additional aerospace composites work."
With the new purchase orders Quickstep's firm order book now stands at A$30 million.