South Australia's Department for Manufacturing, Innovation, Trade, Resources and Energy (DMITRE) has signed a Memorandum of Understanding with the Qingdao Bureau of Commerce to boost the State's strong partnership with the Chinese city and pave the way for increased investment in South Australian businesses.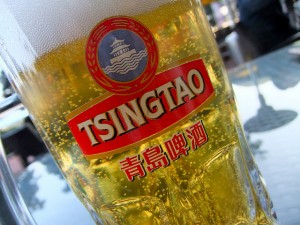 According to the media release, Manufacturing, Trade and Innovation Minister Tom Kenyon was at the event to witness the signing of the MoU. Mr. Kenyon says Adelaide has been in a friendship agreement with Qingdao for 13 years already, and the MoU is a significant step towards building the State's strong relationship with China.
"This agreement is essential for strengthening our relationship with the city of Qingdao and securing strong links to China, a key investor and a crucial partner in the economic growth of our state in the short and long-term," said Mr. Kenyon.
"China is our largest overseas export market, accounting for almost one-fifth of our exports, and is our number one source country for overseas students."
Qingdao is world-famous for its Tsingtao Beer for which South Australia supplies high quality barley.
Local architects Woodhead have also worked with the Qingdao government on the design of the Liuting International Airport and the Qingdao Haijing Hyatt Hotel.
Adelaide-based packaging company Portavin has been bottling wine for export to China for seven years, and a large number of these wine bottles pass through the port of Qingdao.
"South Australia is the perfect place to do business because of our growing minerals and energy, advanced manufacturing, food and wine and urban development sectors," Mr. Kenyon said.
The agreement was developed during the Minister's visit to Qingdao in August and is part of the South Australia – China Engagement Strategy which aims to build stronger alliances with China and take advantage of industry, business and community benefits.