The Coalition Government and incoming Prime Minister Tony Abbott want Holden's operations to stay and grow in Australia.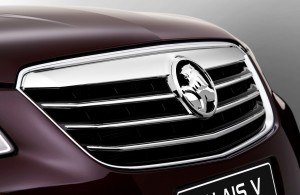 This is the declaration made by South Australian Liberal leader Steven Marshall to reporters on Monday.
According to a report from the Herald Sun Mr. Marshall says both Mr. Abbott and the new government wanted Holden's manufacturing to remain viable in the country.
"That's [sic] means a sensible, adult plan to ensure the viability of the sector," says Mr. Marshall.
Marshall says he plans to engage in further discussion with Mr. Abbott regarding the future of Holden. However the issue of overall assistance for the automotive industry would still be subject to an inquiry by the Productivity Commission.
"That will guide how we spend money over the long term," Mr. Marshall said.
"That's what has been missing. We haven't had a long-range plan for the auto sector and the consequences have been dramatic."
In July, 400 Holden employees finished work at the Adelaide plant after accepting voluntary redundancy packages while in August, 1,700 of Holden's remaining workers voted to change workplace arrangements and accept a three-year wage freeze to help the car maker survive and save $15 million a year.
According to Herald Sun, Holden still plans to have talks with the new government but has hinted at increased assistance of up to $500 million to keep its assembly line running in Australia into the next decade.
South Australian Premier Jay Weatherill also made his intention to speak with the Coalition known, but says the party must change its view on industry assistance in order for Holden to have a future.
"The fact that they're not proposing any additional funding will definitely mean Holden does not have a future in Australia," he said.
Mr. Weatherill has acknowledged the reality that even if Holden stays in Australia, suppliers still face the prospect of lower demand for car components.
Tony Abbott has put on record that they will not be signing blank cheques to chase after Holden. The Coalition's policy is to slash $500 million from automotive assistance, something that Independent Senator Nick Xenophon disagrees with.
"If the new government wants to make an enemy of me for the next six years, they will do so by dudding Holden and I don't think they want to do that," Mr. Xenophon said.