Leading glass materials producer Potters Industries and New Zealand chemical manufacturer Damar Industries are forming a joint business alliance to supply road marking products for the Australian market.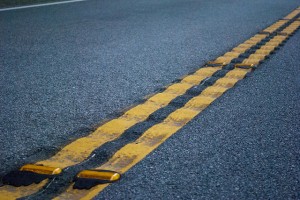 The partners will be bringing complementary products and services to the venture, according to the Business Wire release.
"Combining the product lines, customer service, and technical expertise of both Potters and Damar provides unsurpassed resources available to support the customer," said Bob Carnaby, the newly appointed representative and Technical Sales Consultant for the alliance.
Potters' glass bead products are primarily used for highway safety markings such as those found on the light-reflective lane markings in highways around the world.
The firm has two production facilities in Australia, with its Asia-Pacific operations centered in Dandenong and Sunshine West near Melbourne. Potters' product line includes impact beads used for cleaning and strengthening metals, reinforcing additives for plastics, and beads for friction reduction in oil drilling, among others.
Damar is a manufacturer and marketer of coatings, chemicals and aerosols, with a long history of supplying road marking products. Their product range includes solvent-based and water borne paints as well as cold applied plastic road safety markings and other specialty products. The company also supplies to a variety of sectors including timber, construction and paper.
Damar recently expanded its manufacturing operations into Australia with its acquisition of Colour Dispersion Company (CDC) from Nuplex Industries. Now called Damar CDC, the subsidiary specialises in colour pigment dispersions and preparations.
According to Damar the acquisition gives the company a footprint in the strategically important Australian market place.
"Our alliance with Potters Industries and dedication of resources locally in Australia demonstrates our commitment to the Australasian market; we are now a true Trans-Tasman supplier," said Scott Thomson, executive chairman of Damar Industries.
Meanwhile, Potters' Asia-Pacific General Manager David Rice says the company is proud to be part of the alliance and recognizes the possible contribution it will have on the Australian industry.
"We recognize that leveraging the skills of both companies will deliver a greatly enhanced package for the Australian road marking industry, inclusive of a 'one-stop shop' for road marking supplies, commitment to cooperative R&D, and the ease of seamless electronic ordering, all of which will benefit both our existing and prospective customers," Mr. Rice said.