Advanced Manufacturing CRC is hosting a program designed to teach businesses some practical tools to help them innovate and achieve success.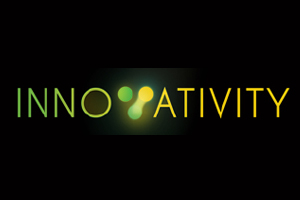 Innovativity is an interactive training program that will help Australian manufacturers overcome the obstacles they face when it comes to developing, protecting, and commercialising technologies that have both low market risk and huge barriers to entry for competitors.
According to AMCRC, the main challenge that the manufacturing sector is facing today is how to better understand and manage the process of innovation and 'Opportunity Capture'.
"This challenge is tackled head on in the Innovativity program by helping us understand the power of market driven innovation and the new paradigm of Opportunity Capture," says AMCRC on their website.
"With a mission to harness Australia's capacity for innovation and provide innovative enterprises with practical, real-world knowledge and resources, Advanced Manufacturing CRC's Innovativity program is making it happen for the small and medium enterprise sector."
Innovation expert Roger LaSalle will be the seminar's key presenter. Mr. LaSalle, a former CEO who is now considered one of the leading resource speakers on innovation, is the man behind the highly acclaimed 'Matrix Thinking' which has already been adopted by many local and international organisations which are looking to realize breakthrough business opportunities.
Mr. LaSalle is famous for saying that 'Innovation is the key to business success.'
"A failure to innovate and change is a huge risk for business," he says.
"If you are not constantly moving to stay ahead of the pack you can be sure that new players will enter the market and poach your customers by presenting them different or improved models or perhaps just better pricing – the ultimate business killer. Indeed these days the extinction horizon is approaching just five years and narrowing."
AMCRC is inviting interested parties to attend the FREE informative evening which will happen on September 25, Wednesday, from 6 to 8pm at the Davies Collison Cave, Level 15 (Boardroom), 1 Nicholson St., Melbourne.
Register here for the free Innovativity information evening.
Two three-day workshops will also be held in the coming months where businesses will be able to participate in interactive, hands-on learning experiences, hear from innovation experts who have established track records in the industry, and gain advice on how to access the global market and grow their profits.
Register now for three consecutive days, 9.00am – 5.00pm on 30 October-01 November at RMIT University, Advanced Manufacturing Precinct city campus Melbourne.
OR
Register for three separate days, 9.00am – 5.00pm on 12 November, 19 November and 26 November at NAB Carlton.
To learn more about Innovativity, contact AMCRC on +61 3 9214 4780 or email via [email protected]
Download the Innovativity flyer here.