ABB Australia, a leader in power and automation technologies that enable utility and industry customers to improve performance with a significantly lower environmental impact, has launched a new online service for distribution transformers intended to improve ordering efficiencies for Australia-based customers.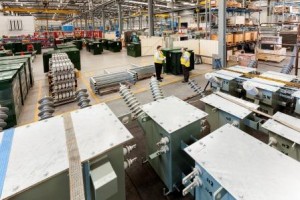 According to the press release by ABB Australia, the company can now tailor its offering to match specific customer requirements with the BusinessOnline facility supporting the customer from the early design stage to the actual ordering and follow-up of orders placed.
"We want to make it easier for our customers to do business with us. This can mean talking to a sales representative who has all the latest information at their fingertips, or going online and ordering stocked transformers directly from us 24/7," said Fulvio Granata, ABB's General Manager for Transformers in Australia.
"The online platform now makes it possible for the customer to get a real-time integration to ABB's back-end systems. It has easy-to-use features that support the customers' entire purchasing process, be it from the initial evaluation phase and specifying product, through to ordering and receiving timely delivery of a world-class product."
ABB is promoting the online procurement platform to Australia-based customers by offering a range of stocked distribution transformers at special prices and other key aspects of the online offering, such as: access to drawings, technical specification, protocols, manuals and guides; product catalogues with technical and price information; standardised distribution transformer to be stocked making purchasing, easier and faster; easy and quick access to compare models, features and prices; access to the ABB logistic chain, e.g., availability information, possibility to make orders fast and easy, order status tracking.
ABB power and distribution transformers are reliable, durable and efficient integral components of any electric network. The company has over 55 manufacturing sites all over the world, including the facility in Perth and the service unit in Sydney, Australia.