A team of talented engineering students from Melbourne University have 3D printed a lightweight titanium drone that will resist high temperatures and fight bushfires.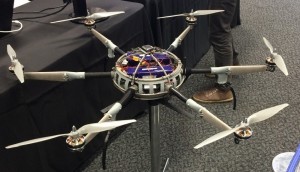 Made of titanium, the Unmanned Aerial Vehicle (UAV) is durable and strong enough to be used by the Victorian Metropolitan and Country Fire Brigades (MCFB).
Aside from having strong resistance to high temperatures and a crash-resistant body, the drone has a long battery life and can send thermal images to ground in real time.
It also has airfoil shaped arms and other custom designed aerodynamic parts which boost its aerodynamics and reduce its drag.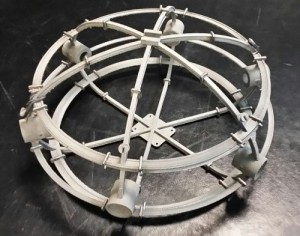 Further, the drone was developed and 3D printed at CSIRO's Lab 22 Innovation Centre. The airfoil shaped arms were printed in just one day, while the other 3D printed parts were finished the following day.
"The six airfoil shaped arms reduced drag by 60 per cent, and as anticipated, the changed shape and lightweight titanium increased the battery life. It is expected the flight time will extend to 45 minutes, close to double that achieved with the old design! An added bonus is that any parts damaged during flights can easily be re-printed," reads CSIRO's blog post.
"The five mechanical, and two mechatronic engineers went on to win an Autodesk CAD prize and a Wade Institute Entrepreneurship Prize for their efforts. Goes to show the value in taking engineering principals into account, and making the most of 3D printing."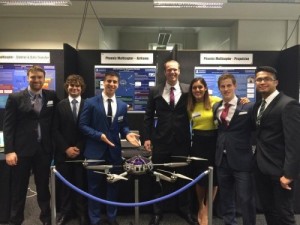 For more detailed information about 3D printing at CSIRO's Lab 22, please go to http://www.csiro.au/en/Research/MF/Areas/Metals/Lab22