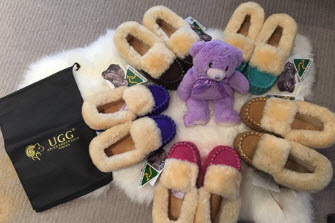 The ACCC has launched a legal action against sheepskin footwear seller Kingdom Groups International for breaching the Australian Consumer Law (ACL) by making a false or misleading representation on its website about the country of origin of its footwear branded "UGG® Aries Sheepskin Australia".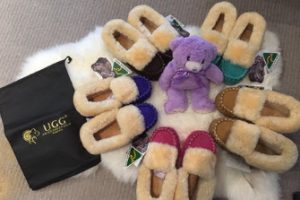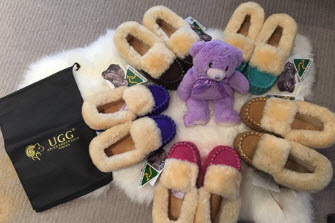 The consumer watchdog said Kingdom's Aries Sheepskin website featured images of the Australian Made logo attached to Aries Sheepskin footwear, as well as statements that the footwear was "truly Australian made", and manufactured in "Junee, Canberra, Australian Capital Territory".
ACCC Deputy Chair Dr Michael Schaper said the statements and images on the Aries Sheepskin website mislead consumers into believing that the Aries Sheepskin footwear products were manufactured in Australia, when in fact they were made in China.
"The Australian Made logo is well recognised and relied upon by consumers. The ACCC was concerned that it had been used to give consumers the impression that a product was made in Australia, when it was not," ACCC Deputy Chair Dr Michael Schaper said.
"Country of origin claims are a particularly valuable marketing tool for businesses, as many consumers place a premium on goods that are Australian made.  In circumstances where consumers must rely on labels to identify where a product is made, it is particularly important that suppliers ensure that any country of origin claims they make are true."
ACCC's infringement notice against Kingdom was welcomed by the Australian Made Campaign, which flagged the misuse of the Australian Made logo on Kingdom's Chinese-manufactured products and associated marketing materials after conducting its own investigation.
"Australia has an excellent reputation for producing quality products and produce, which makes us a target for copycat manufacturers and frauds," Australian Made Campaign Chief Executive, Ian Harrison said.
"Consumers look for the Australian Made logo to identify genuine Aussie products, and Australian farmers and manufacturers rely on it to market their products, so it is of the utmost importance that we protect the integrity of the brand. We hope this sends a strong message to people that misuse of the logo will not be tolerated."
Kingdom was ordered to pay $10,800 for the infringement.