The Australian Competition and Consumer Commission (ACCC) has raised concerns that a merger between Royal Dutch Shell and BG Group could boost prices and reduce the supply of natural gas to consumers on the east coast of Australia.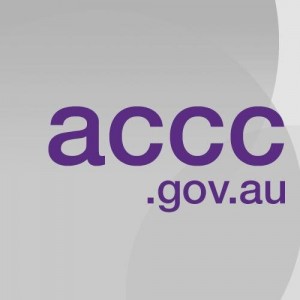 "The ACCC is concerned that, by aligning Shell's interest in Arrow Energy with BG's LNG facilities in Queensland, the proposed acquisition may change Shell's incentives such that it will prioritise supply to BG's LNG facilities over competing gas users. As a result, Shell could choose to direct more (and possibly all) of Arrow's large gas reserves towards meeting BG's contracts to supply LNG export markets. This would remove some or all of Arrow's gas from the domestic market," said ACCC Chairman Rod Sims.
Australia's watchdog is set to make a final decision on the issue on 12 November.
ACCC is also undertaking the East Coast Gas Inquiry – a 12 month review of the competitiveness and structure of the east Australian gas industry scheduled to be finalised in April 2016.
"As we all know, QCLNG has commenced production from both its trains, and GLNG and APLNG are ramping up their initial trains towards production. Already LNG demand equals the total domestic demand of the east coast gas market. By the time all six trains are operating, east coast gas production will need to have tripled to meet both LNG and domestic demand from industrial, commercial and household customers and remaining gas-powered generation. This burst in demand for gas over a very short timeframe for the LNG industry is effectively upending the east coast gas market," Mr Sims said at the Eastern Australia's Energy Markets Outlook conference in Sydney.
"To meet these changing market dynamics, transmission pipelines are being inter-connected and flows being made bi-directional. In other words, the transmission network is being prepared to enable some gas to flow north out of southern production areas and into Queensland. Despite the early expectation of a gas production boom, the east coast market seems to be perhaps one of the few gas markets in the world which is now living under the shadow of supply uncertainty."
Manufacturing Australia (MA) has welcomed ACCC's comments.
"Gas supply insecurity, market dysfunction and price spikes are a severe threat to domestic manufacturing. The ACCC is clearly asking the hard questions to get to the bottom of what we have long regarded as a highly dysfunctional gas market in Australia. Manufacturing Australia wants to see a gas market with diverse suppliers, additional supply for both export and domestic markets, appropriate infrastructure and competitive, transparent, trading markets," said Executive Director, Ben Eade in a media release.
"But we are a very long way from that ideal now and there is a lot of work to be done if the Australian gas market is going to enable long term manufacturing investment. Just a handful of economic interests now control the vast majority of Australia's current gas reserves, while regulatory barriers, infrastructure constraints and the lack of transparent markets and trading hubs prevent new gas supply, and new suppliers, from entering the market."
Mr Eade said he hoped the ACCC's continuing inquiry would lead to strong recommendations for market reforms that will be essential to restoring industry confidence in the Australian gas market.
"None of this is easy. None of it is a silver bullet. But if we continue on the path we're on Australia will lose much of our gas intensive manufacturing industries, and we're not likely to get them back," concluded Mr Eade.