ZEN Energy, an Australian solar and energy storage company, has been awarded an AUS$200,000 grant by the South Australian Government to develop and commercialise its energy storage technologies.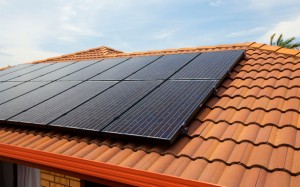 ZEN Energy is best known for its solar installations in Australia. The company has installed about 15,000 PV systems for commercial and residential customers to date.
The ZEN Freedom PowerBank, the company's storage product that was launched back in 2012 at the All Energy Conference in Melbourne, enables customers to be independent from the gird as it stores solar or wind energy for later use.
The Freedom PowerBank can manage both on and off grid systems as it is comprised of "high-density lithium ion batteries linked to innovative 'active' battery balancing and control software".
The AUS$200,000 grant, funded from the Government's Strategic Industry Development Fund, was announced by SA Manufacturing and Innovation Minister Susan Close.
"ZEN Energy Systems has become a nation leader in renewable energy technology. Its cutting-edge technology and its ability to store base load power is a breakthrough that positions South Australia at the forefront of the world market for renewable energy storage," the Minister said.
"This financial support demonstrates this government's commitment to supporting research and development into technology that demonstrates real commercial outcomes."
The company is developing this breakthrough technology at its new advanced manufacturing facility within the Sustainable Industries Education Centre at Tonsley, and plans to use the grant money to establish a new manufacturing, research and development facility.
"This technology offers huge advantages for individual consumers who want to store their solar energy for use after dark, or store low-cost off-peak power to use when power is expensive," said Chief Executive Officer of ZEN Energy Systems Richard Turner.
"Ultimately, this could lead to alternative power networks without traditional poles and wires, where every home generates and stores its own power, coupled with a neighbourhood backup power supply. This advance in electricity supply distribution is the technological equivalent to the shift from main frame computing to PCs and we are proud to be doing it from South Australia."
ZEN, which is celebrating its 10th anniversary this year, relocated to Tonsley in July.  With over 35 staff at head office, ZEN Energy supports a network of 250 installers and regional franchisees in South Australia, New South Wales, Western Australia, Victoria and New Zealand.