Airbus Group Australia Pacific has announced that it has signed a conditional agreement for the purchase of Air New Zealand's aviation maintenance, repair and overhaul (MRO), design and manufacturing subsidiary Safe Air.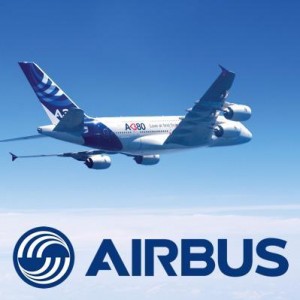 Safe Air has capability with Rolls Royce T56 and Pratt & Whitney engines, C-130 and P3 Orion airframes, propeller repair and overhaul, as well as helicopter expertise. Airbus maintains Orion and Hercules aircraft for the Royal Australian Air Force and has helicopter and fixed wing operations.
Details of the deal, expected to be completed next week, are confidential.
"Airbus Group Australia Pacific and Safe Air are old friends and business partners, having previously worked successfully together on a number of programs. Bringing Safe Air into the Airbus Group has long been a goal of ours as its capabilities, both technical and personnel, are complementary to those of Airbus Group and will enhance our position in the region," said Dr Jens Goennemann Managing Director Airbus Group Australia Pacific.
"As the outgoing Managing Director of Airbus Group Australia Pacific, this is the last item to cross off my list; to strengthen the base in New Zealand upon which our business can grow. And as a relatively newly-confirmed Australian citizen I am delighted to have been able to play a part in the formation of this new Trans-Tasman partnership."
At the very beginning of next month, Safe Air will become a "fully integrated" part of Airbus Group Australia Pacific, retaining its name, staff and operations in Blenheim, Ohakea, Auckland and Melbourne, Airbus said.
"Our history with Safe Air spans more than four decades and it's important to us that we ensure its success in the future. Airbus Group is highly regarded in the aviation industry and, as a world-class military service provider, is closely aligned with the services Safe Air undertakes," said Air New Zealand's Chief Operations Officer Bruce Parton.
"This is a fantastic outcome for Safe Air and its employees, with Airbus able to provide guidance, direction and the resources that will increase its capabilities and contribute to its growth. This in turn will have a positive impact on the local economy."