Approximately 1.5 million Australians suffering from the debilitating effects of Sleep Apnea will now be able to obtain a unique world-first device to assist in treating the illness thanks to an ingenious creation made by a Sydney-based healthcare company.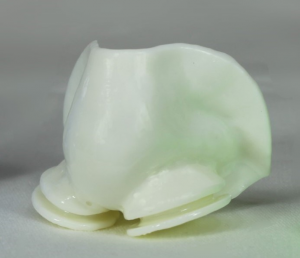 Bespoke Medical Innovation, a company specialising in "bespoke" or "custom" solutions within the medical field, has recently launched the Apnea-Seal, which is a custom-made nasal and nasal pillow adaptor designed to perfectly fit a sufferer's nose like a "second skin", allowing for a better and more comfortable fit to their existing Sleep Apnea mask.
Current masks on the market are essentially "one shape fits all" with small, medium or large sizes available, and estimates show that about 35-40% of all Australians diagnosed with Sleep Apnea struggle to comply or altogether give up their vitally important CPAP therapy within the first few months of use.
"One of the primary issues for non-compliance appears to be the mask itself, in particular a  poor seal around the face resulting in sore cheeks, skin irritation, dry eyes, nasal sores and  excessive noise due to the air-leakage," said Bespoke Medical Innovation's Chief Executive Officer, Darren Churchill.
"This causes frustration for the Sleep Apnea sufferer and their partner as well, which often leads to non-compliance or ineffective treatment. A person's nose is as individual as their fingerprint, that's why when it comes to treating Sleep Apnea, we believe in tailored solutions."
According to the  press release by Bespoke, Apnea-Seal uses state of the art 3D photogrammetry technology to "capture an exact impression of the patient's face", delivering a custom-fitted nasal interface which is then  adapted to their existing mask.
This largely eliminates air-leaks, noise, skin soreness and irritation, as well as the negative impact these issues cause the sufferer's partner, enabling Sleep Apnea sufferers to remain compliant with their prescribed CPAP therapy and to live healthier and fuller lives, not burdened by the debilitating effects of poor sleep and its health-related consequences.
"Bespoke is excited that our all-Australian designed and manufactured Apnea-Seal device now offers real hope to Sleep Apnea sufferers who continue to struggle with their existing masks. As we are aware, if left untreated Sleep Apnea can cause significant health-related issues such as type 2 Diabetes, heart disease, hypertension and stroke," Mr Churchill added.