Aluminium and metals company Alcoa has announced that it will invest $22 million in Whitehall, Michigan, for Hot Isostatic Pressing (HIP) technology which strengthens the metallic structure of titanium, nickel and 3D-printed jet engine parts.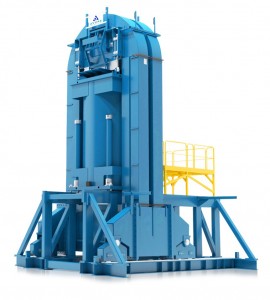 An increase in production of narrow- and wide-body aircraft engines – the best-selling jet engines in the world – is increasing the need for these capabilities, the company said in a news release.
Alcoa expects the new technology at the Whitehall plant to be ready for product qualification in 2016.
"As aerospace growth soars, Alcoa continues to invest in the latest technologies, creating added capacity to capture fast-growing demand," said Olivier Jarrault, Executive Vice President and Alcoa Group President, Engineered Products and Solutions.
"Combined with our expansions in LaPorte, Indiana and Hampton, Virginia and our growing 3D printing capabilities, this investment will give Alcoa the broadest capabilities to deliver high-quality titanium, nickel and 3D-printed parts for the world's bestselling jet engines."
The company's HIP technology involves the simultaneous application of high pressure and temperatures to significantly improve the mechanical properties and quality of cast products, such as blades and structures for jet engines.
Alcoa owns and operates one of world's largest HIP technology complexes in aerospace, having pioneered its use for aerospace in 1973.
"Through expansions in LaPorte, Indiana and Hampton, Virginia, and by expanding its 3D printing capabilities, Alcoa is extending its product range for next generation narrow- and wide-body aircraft engines, increasing its need for HIP capabilities. With this investment, Alcoa will be able to process any cast jet engine product in its current portfolio," it says in the news release.
The company said it expects robust global aerospace sales growth of 9 to 10% in 2015 driven by strong deliveries across the large commercial aircraft, regional jet and business jet segments.
Alcoa Power and Propulsion – a major business unit of Alcoa and the number one supplier of nickel-based superalloy air foils for jet engine and industrial gas turbine applications – is expected to generate $2.2 billion in revenues by 2016 as a result of its organic growth expansions.