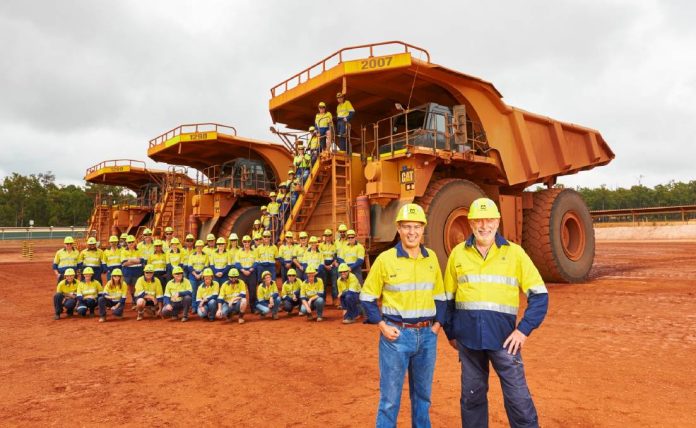 Alcoa's workforce is celebrating a significant milestone after achieving one billion tonnes of bauxite mined following 53 years of operation in Western Australia.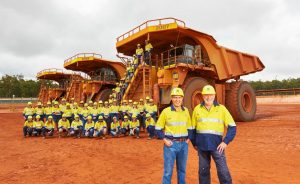 President Alcoa Mining Garret Dixon said the historic achievement was the result of "the hard work and tireless efforts" of past and present employees who have worked across its mining operations at Jarrahdale, Huntly and Willowdale.
"We're very proud of this achievement and also our decades-long, internationally recognised land rehabilitation program – one of the most critical parts of the mining process which sees jarrah forest ecosystems restored," Mr Dixon said.
"In Australia, our bauxite is used to produce alumina to supply approximately eight per cent of world alumina demand and we make alumina as low as one third of the greenhouse footprint per tonne of product of some of our Asian competitors."
He said Alcoa's value-add refining and smelting businesses in Australia pumped billions of dollars in the state each year.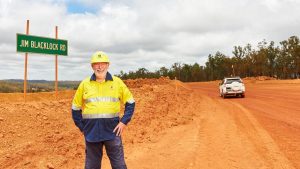 "Alcoa injects billions of dollars each year into Peel and South-West communities, the State and the nation. In Western Australia alone, we employ approximately 4,000 people and inject more than $2.2 billion per annum in local procurement and payroll. We also invest millions of dollars and thousands of volunteering hours each year into local community groups and projects," Mr Dixon continued.
"We thank all our local communities, suppliers, contractors and government stakeholders for their support."
The celebration, which took place in Mandurah on Thursday, was attended by past and present employees, key stakeholders and the Hon Nigel Hallett MLC, representing Premier Barnett, as well as by Huntly mine's Jim Blacklock, Alcoa's longest serving mining employee.
"Since joining the company in December 1971 (44 years ago), I've seen huge change," Mr Blacklock said.
"The automation of processes and the volume of production are what impress me the most. But by far it is the people who have given me the greatest enjoyment; they're brilliant."