Aluminum giant Alcoa is expanding its wheel manufacturing plant in Hungary through a US$13 million investment that would help the company meet growing demand for its lightweight, durable, low-maintenance aluminum truck wheels.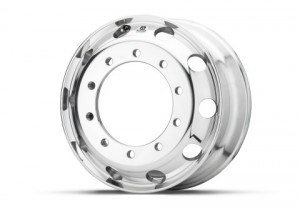 The expansion is supported by the Hungarian Government which will contribute US$4.4 million toward the construction through its Regional Operative Program, a government-led economic development initiative.
In a media release Alcoa said the expansion of the facility in Székesfehérvár will enable them to manufacture twice as many Dura-Bright® EVO surface-treated wheels in Europe by early 2015, compared with current production levels.
"Demand for Alcoa's forged aluminum wheels continues to grow in Europe, as emissions regulations drive up the need for stronger, lighter and easier-to-maintain wheels that increase payload, reduce maintenance costs and enhance sustainability," said Tim Myers, President, Alcoa Wheel and Transportation Products.
"Additional capacity at our manufacturing facility in Hungary positions us to capture this growth."
The construction on the production line expansion began in January this year, and is expected to be completed by 2015. 35 new permanent jobs and approximately 215 temporary jobs are expected to be generated during construction.
"This expansion will add to Alcoa's successful portfolio of Hungarian businesses that produce value-added products for the automotive and aerospace industries," said Dr. Bela Forgo, Country Manager of Alcoa Hungary.
"We are pleased to grow our presence in Hungary, a country with a highly skilled workforce and industrial policies supporting investment and technological development."
The new Dura-Bright EVO surface-treated wheel is 10 times more resistant to corrosion primarily caused by road salts and weather elements. It is also is up to three times more resistant to chemicals, including hydrofluoric acid, which makes it easier to be maintained by a wider variety of cleaning solutions.