Lightweight metals leader Alcoa has opened a cutting-edge, 3D printing metal powder production facility at the Alcoa Technology Centre located outside Pittsburgh, Pennsylvania.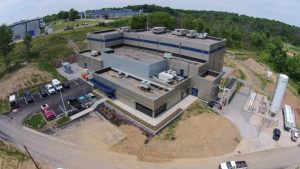 The new facility – which is part of a $60 million investment in advanced 3D printing materials and processes that builds on the company's 3D printing capabilities in California, Georgia, Michigan, Pennsylvania and Texas – will produce proprietary titanium, nickel and aluminium powders optimised for 3D printed aerospace parts.
Alcoa Chairman and CEO, Mr Klaus Kleinfied said the company also invested in a range of technologies to further develop additive processes, product design and qualification.
"Alcoa is forging a leadership path in additive manufacturing with a sharp focus on the critical input material-metal powders," Mr Kleinfield said.
"We are combining our expertise in metallurgy, manufacturing, design and product qualification to push beyond the possibilities of today's 3D printing technologies for aerospace and other growth markets."
The facility will form part of Arconic following separation from Alcoa's traditional commodity business in the second half of 2016.
In addition to producing powders, the company is focused on advancing a range of additive techniques, including its recently unveiled Ampliforge™ process, a hybrid technique that combines additive and traditional manufacturing.
Alcoa uses the Ampliforge™ process to design and 3D print a near complete part, which it then treats using a traditional manufacturing process, such as forging.
The process boosts the properties of 3D printed parts, increasing toughness and strength versus parts made solely by additive manufacturing, and significantly reduces material input. The technique is being piloted in Pittsburgh and Cleveland.
The company, which has manufactured 3D printed products for the past 20 years, owns and operates one of the world's largest HIP (Hot Isostatic Pressing) complexes in aerospace.
HIP technology strengthens the metallic structures of traditional and 3D printed parts made of titanium and nickel based super-alloys. With the acquisition of RTI (now known as Alcoa Titanium & Engineered Products), the company gained 3D printing capabilities in titanium and other specialty metals for the aerospace market and other growth industries.
Alcoa's unparalleled additive manufacturing capabilities earned the company a multi-million dollar deal with Airbus for the supply of 3D printed titanium fuselage and engine pylon parts for commercial aircraft.
The company said it expects to deliver the first additive manufactured parts later this year.