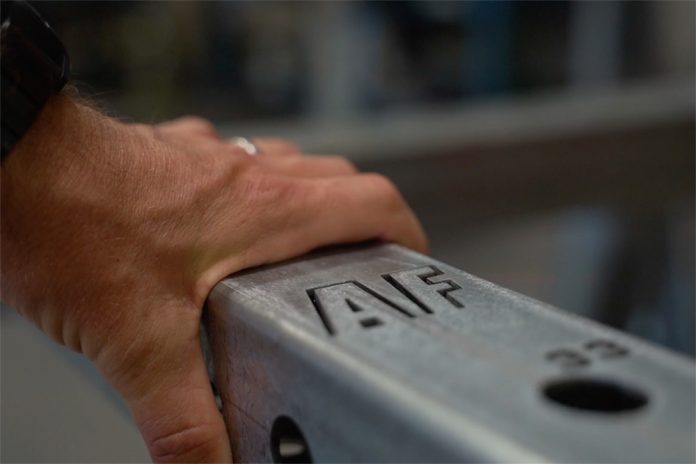 Times are tough for many industries, but COVID-19 has thrown the spotlight on Australia's manufacturing sector. With the sudden restrictions in overseas' markets and the extraordinary global demand for products such as fitness equipment, Australia's over-reliance on other nations, many of which have been more seriously affected by the pandemic, has been exposed.
Manufacturing has been deemed an essential service in Australia and has so far not been impacted as severely as many other industries. In fact, it's led to a renewed focus on the Australian manufacturing industry with more consumers looking to support local businesses and the economy.
The Government's urge to Australians to support local businesses amidst COVID-19 has not only assisted in meeting the demand for supplies but has also kept these businesses open and people employed.
"Coronavirus has highlighted Australia's reliance on international manufacturing, and this is seen through the lack of supply from some of our competitors. We are a proud Australian business manufacturing the vast majority of our steel components here in Australia, by Australians. This has provided us with the opportunity to have the continuity for supply throughout this pandemic. It's times like these that show the importance of not only keeping, but also growing, manufacturing here in Australia." – Bobby Montesalvo
From its birth, AlphaFit's mission was to build high-quality equipment with no compromise in design or manufacturing and to provide a premium product that will outlast the market. The decision to manufacture over 60-70% of our products in Australia has put us in a fortunate position to maintain and continue to supply the sudden strong global demand for fitness equipment. We've ramped up our manufacturing facility's production to 24 hours 7 days a week to enable the ability the deliver these products promptly in as little as 10 – 15 business days.
Manufacturing in Australia allows you to have greater control over the production process; so to ensure our products are the best available we manufacture using state of the art German Trumpf equipment. We also use the latest 3D modelling software to design, stress test and analyse our equipment before production. When you invest in Australian made products, you can rest assured it will last the test of time.
Up until recently AlphaFit predominately supplied to commercial gyms but with the temporary closure of these facilities due to the global situation we've seen a boost in sales by 3000% for home gym equipment.
"Since this has happened I've seen a massive increase from the general public, who probably had very little interest in fitness, but now with their free time, their friends doing it, the social media that's put out there, there's just this massive interest now in their own personal fitness, health and general wellbeing"- Jamie Montesalvo
With the sudden shift in the fitness landscape forcing people to train at home, we're excited to see such a large online community building. Every day we are seeing more and more consumers posting on their social media and sharing their workouts. It's great to see people taking control of their health during this time – it's more important than ever to stay healthy, physically and mentally and support local.
---
Image Provided: www.alphafit.com.au