Benelux Flowers and Food Private Limited has become the latest bearer of the Australian Made, Australian Grown (AMAG) logo, which helps the network of businesses using the logo boost the Asian sales of their imported Australian products and produce.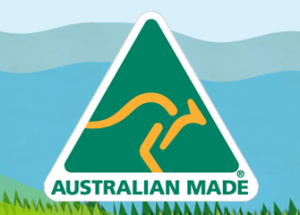 According to the news release by Australian Made, the Singaporean-based Benelux Flowers and Food supplies produce to some of the largest retailers in Asia, including NTUC Supermarkets, Cold Storage and Tesco.
Benelux Flowers and Food Managing Director, Linda Ong, said the famous logo would help the company differentiate itself on the market and significantly boost sales.
"We are thrilled to be licensed to use the famous Australian Made, Australian Grown logo on the fresh produce that we import from Australia and distribute widely throughout Singapore and Malaysia," Ms Ong said.
"Asian consumers appreciate Australian products and produce, because they come from an environment of high quality, health and safety standards."
Australian Made Campaign Chief Executive, Ian Harrison, urged local growers and manufacturers to take note of the fact that the AMAG logo had helped many Aussie businesses establish themself as trusted and reliable exporters in the overseas markets.
"The green-and-gold kangaroo logo has been helping Australian businesses succeed in export markets for almost three decades. Research has shown that the AMAG logo carries significant weight overseas, with studies finding that Australian products carrying the logo in export markets were more likely to increase sales than Australian products not carrying the logo," Mr Harrison said.
"Also, in most situations Aussie products can command a premium in the marketplace. This is one of the reasons distributors are so interested in stocking products carrying the AMAG logo. Australian Made looks forward to working with Benelux to grow the quantity and volume of great Australian produce being sold in Singapore and Malaysia."
Department of Foreign Affairs and Trade statistics show export volumes increased by 6% in 2012/13, with consumer demand for Australian goods in key export markets, particularly in the Asian region, also on the rise.