Stratasys, the leading global provider of 3D printing and additive manufacturing solutions

—

namely, Stratasys Asia Pacific, a subsidiary of Stratasys Ltd, has announced that T32 Dental Centre has incorporated 3D printing in digital dentistry, greatly improving the accuracy of their dental implant surgery.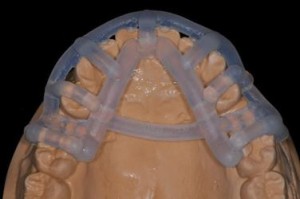 According to the press release by Stratasys, T32 has selected the award-winning Objet Eden260V with PolyJet™ 3D printing technology to create accurate surgical guides for implant surgeries.
"Evaluation of treatment plans has become much faster and more precise. Customized surgical guides are 3D printed and placed onto the patient's teeth before surgery, pinpointing the exact angle and depth needed for the procedure, ensuring correct placement of the implant," said Keng Mun Wong, Founder and Managing Director from T32 Dental Centre — a leading provider of dental services and a pioneer in digital dentistry in Southeast Asia.
"Having an in-house 3D printer allows us to minimize the time needed to create the surgical guides. We can now 3D print the guides at the clinic within a few hours."
T32 claims that the adoption of 3D printing technology has provided a quick return on the investment that has allowed them to create precise copies of patients' jaws for pre-surgery surgical trials, which in turn alleviates the stress level in patients and allows for much better understanding of the procedures.
"We are delighted to see our customers realizing the potential and reaping the benefits of 3D printing," Ido Eylon, General Manager (South Asia) at Stratasys AP Ltd, commented.
"Dental industry is a key focus market for us.  Our goal is to enable both dental clinics and dental labs to eliminate the bottlenecks of manual modelling, allowing them to capture the business opportunities in this growing market."