A record number of participants and bidders have attended Rio Tinto's first rough diamond tender for 2014, which saw the unique combination of 124 white and fancy coloured rough diamonds form its Argyle (Australian), Diavik (Canadian) and Murowa (Zimbabwean) mines awarded to 44 successful companies.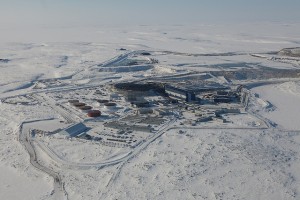 "We were delighted with the bidding, the global nature of the successful bidders and the final result. It speaks to the strong demand for our diverse diamond portfolio," said Patrick Coppens, General Manager for the sales of all Rio Tinto diamond productions.
According to the media release by Rio Tinto, the centre-piece of the collection was the 70 carat white diamond from the Diavik mine, with the company's wide array of fancy yellow, champagne, cognac, pink and purple diamonds also sparking an unprecedented bidding war among the diamond specialists from all over the world.
"It was great to see the tender in both Antwerp and the highly competitive Israeli diamond industry.  Whilst we were delighted with our diamonds the ultimate beneficiary will be the consumer when these diamonds will be transformed into beautiful jewellery for the major consumer markets around the world," Israeli diamond manufacturer L & N Diamonds, a significant winner at the tender and a Rio Tinto Select Diamantaire, said.
Rio Tinto hosts a number of other rough diamonds tenders outside its regular cycle of Supply Agreements. The next tender, known as an Invitation Sale, is scheduled to be held in Antwerp, Belgium, in May.
Rio Tinto is a world leading diamond producer, holding 100% control of the Argyle mine in Australia, 60% of the Diavik mine in Canada, and 78% interest in the Murowa mine in Zimbabwe. The company also has an advanced diamond project in India. Rio Tinto's share of the production from its three operating mines is sold through its Diamonds Sales and Marketing headquarters office in Antwerp, Belgium with representative offices in Mumbai, Hong Kong and New York.