Global packaging manufacturer Amcor has announced on Monday that it has reached an agreement to acquire the operations of Jiangsu Shenda Group, a Chinese flexible packaging firm, for RMB 350 million or about AUD 62.2 million. The purchase price represents eight times calendar year EBITDA, says the firm.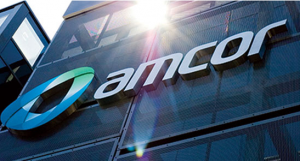 The agreement is subject to regulatory and other conditions and is expected to close "in the coming months," according to a media release from the company.
The acquisition will position Amcor as the market leader in Eastern China with a strong position in both film manufacturing and conversion.
Amcor Managing Director and CEO Ken Mackenzie said the continued rise in consumer spending makes China one of the most attractive markets globally.
"Amcor has a strong and successful position in the Chinese flexible packaging market with nine plants, covering all the key regions and sales of over A$400 million," said Mr. Mackenzie.
"This acquisition establishes Amcor as the market leader in Eastern China, a region that represents approximately 40% of China's GDP.  The business is a strong fit with our existing operations and offers considerable synergy opportunities."
Jiangsu Shenda Group has sales of RMB 440 million and two plants in the Jiangsu province in Eastern China. Two thirds of its sales are to the pharmaceutical, snacks and culinary end markets.
Melbourne-based Amcor offers a broad range of plastic, fibre, metal and glass packaging related products and services, including packaging for beverages, food, healthcare, personal and homecare, tobacco, and industrial applications; as well as recycling services in Australia and distribution services in North America.
Meanwhile, Jiangsu Shenda Group Co. Ltd manufactures plastic packaging products including various films such as BOPP products and BOPET products. The company also provides cigarette films, including general cigarette and micro-shrinkage cigarette films, among others. Founded in 1986 and based in Jiangyin, China, the company exports products to customers in North America, Europe, Southeast Asia, and the Middle East.
Aside from the acquisition of the Chinese packaging firm, Amcor has also announced on Monday via a media release that it has reached an agreement to sell its property in Fairfield for a consideration of $120 million to a consortium led by Alpha Partners Pty Ltd and a company associated with Glenvill Group.
The sale is subject to regulatory approvals and the profit is expected to be approximately $60 million.