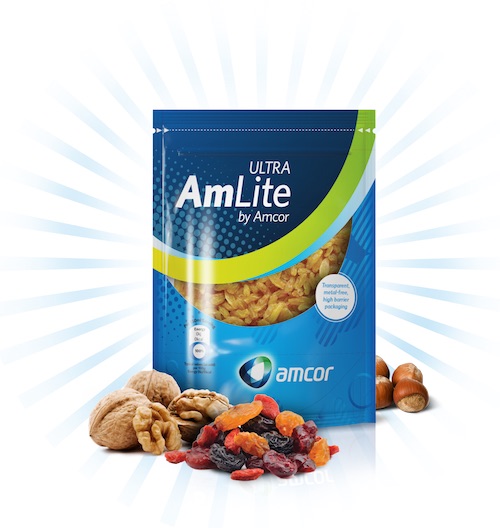 Australian-based multinational packaging company Amcor has introduced AmLite Ultra, a new metal-free, transparent packaging that complements the company's existing line of AmLite packaging solutions.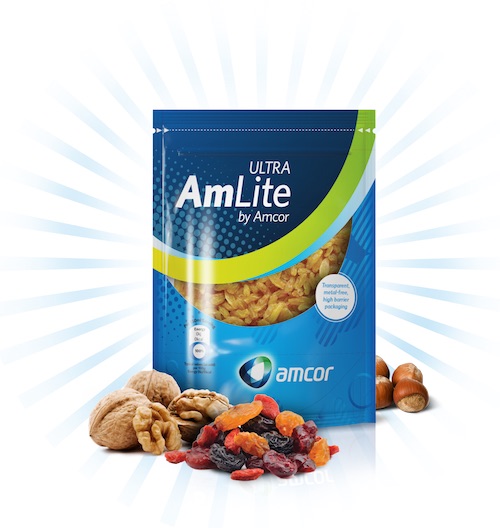 Transparent packaging responds to several consumer packaging trends," said Marco Hilty, vice president of strategy, marketing and R&D at Amcor Flexibles EMEA.
"There is a move toward more minimalist packaging designs, while at the same time providing consumers more information to verify that products are fresh and healthy. Metal-free packaging also links to the desire for more sustainable packaging solutions."
Andrea Della Torre, director R&D at Amcor Flexibles, said the new AmLite Ultra barrier underwent rigorous testing programme before going to market. He said the company performed Gelbo-Flex testing on AmLite Ultra and worked with the Consulting & Testing Service Group of MOCON Inc., to evaluate barrier levels after flexing.
"Gelbo-Flex testing is a way to evaluate material resistance to mechanical stress, which happens during printing, converting, filling, distribution and handling. This stress can break down barrier by the time the pack reaches consumers. What the tests revealed was very exciting," Mr Della Torre explained.
He said that in order to compare AmLite Ultra's barrier to the highest standard, both AmLite Ultra and a standard Alu-foil laminate were tested to 100 Gelbo-Flex cycles, to see how the materials would perform under extreme conditions.
"What we observed is that while the Alu-foil laminate started with a slightly higher barrier, as we flexed and stressed the material, the AmLite Ultra oxygen barrier withstood the stress better," Mr Della Torre pointed out.
"According to the MOCON Inc. test certificates, the AmLite Ultra oxygen barrier eventually outperformed aluminium by 30% at 100 Gelbo-Flex cycles. This means brand owners now have the option to choose metal-free packaging, even for highly sensitive products."
According to Amcor, the new AmLite Ultra version can be used for a range of ambient dry food products, as well as medical and personal care products.
"It also offers excellent sealing properties and a strong seal to create a variety of pack formats, including bags, stand up pouches and spouted pouches, flow packs, sachets, and more," the company said in a statement.