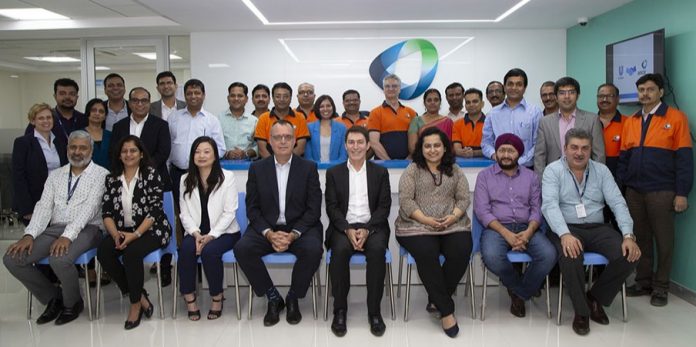 Packaging giant Austal has inaugurated a new manufacturing plant in India that will satisfy the need for quality packaging for Unilever's highly sought-after laundry products in the country.
Located in Bharuch, Gujarat, in the Western region of India, Amcor's efficient new factory was built and equipped as part of a seven-year agreement with Unilever signed in 2017.
The 8,000-square-metre plant began operations this week following an official ceremonial event attended by executives from both companies.
Speaking at the ribbon cutting ceremonial, Henk Sijbring, Vice President, Packaging Procurement, Unilever, said the site opening was a major milestone in the global partnership between the two companies.
"This is the culmination of several years of strong collaboration and business growth between Unilever and Amcor," Mr Sjibring said.
"The hub model, and the innovative ways of working it enables, is the first of its kind in packaging for Unilever and represents another significant commitment in this long-term partnership."
"The hub will enhance the capabilities of both companies to further delight consumers with market leading sustainable and innovative packaging solutions."
Featuring three lines that will run 24 hours a day, the site will produce flexible packaging for Unilever using advanced flexographic printing technology.
The plant currently employs 50 staff, with the number expected to grow to 180 by December 2019.
Image credit: https://www.amcor.com/