This year's Federal Government budget has been described as "a budged focused on jobs", with small businesses and national security "the biggest winners".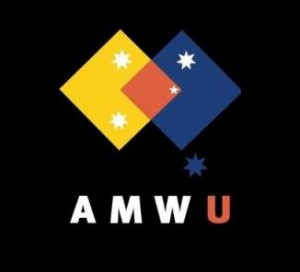 Pointing out Australia's current unemployment rate of 6.2% – the eleventh consecutive month that unemployment has been at or above 6% – AMWU National Secretary Paul Bastian said that the budget has delivered nothing to support industry or job growth.
"Australia is facing the threat of slipping into long-term structural unemployment, particularly in parts of the country like Tasmania, Adelaide and Geelong. Yet we see no industry plans or allocation of funds to jobs growth. Last Budget we saw the Government cut a raft of industry support programs and merged those remaining into The Entrepreneurs Investment Program. This Budget, the Government has cut this program by $27.3 million," Mr Bastian said in a media release.
"In addition, money already promised under Commercialisation Australia, Enterprise Connect and Industry Innovation Precincts is being cut by $31.7 million. The Small Business Program that we see in the Budget is far too small to create any economy-wide impact on job creation. It's just not enough."
According to him, instead of investments in crucial sectors, such as naval shipbuilding, apprenticeships, scientific research, innovation, the RET and so on, the Government has failed to provide solutions for the persisting issues.
"Instead, we see more cuts, a growing deficit, and forecasts for higher unemployment. The only jobs that this budget is designed to save is Tony Abbott's and Joe Hockey's," said Mr Bastian.
Some of the highlights of the 2015 Budget include tax breaks for small businesses, reversal of cuts to industry assistance for car manufacturers, an IT and capability boost of $296 million for ASIS, as well as substantial drought assistance for farmers.
Click here for a detailed overview of the 2015 Budget.