The Australian Manufacturing Workers' Union (AMWU) is calling on the Coalition to provide certainty to the Australian automotive industry following the major decision made by Holden's workers to accept a three-year wage freeze and other conditions offered by the car manufacturer.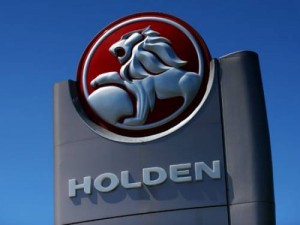 AMWU's National Secretary Paul Bastian says the consideration given by the workers in order to help secure the future of Holden and keep their jobs could still be undermined with the Coalition threatening to slash $500 million in government co-investment should they return to office after the Federal elections in September.
In a statement Mr. Bastian singled out Tony Abbott, Joe Hockey and Sophie Mirabella for often claiming that Australian businesses need certainty, but not realizing that workers also need to be reassured.
"Mr. Abbott should not be allowed to get away with killing the car industry," said Bastian. "The Coalition must change its position and provide certainty to the auto sector and its workforce now."
"The Coalition's restated policy of ripping $500 million out of co-investment up to 2015 and providing no certainty beyond that means hundreds of thousands of jobs remain at risk."
Bastian said Holden workers made clear that more excessive demands of pay cuts and reductions in redundancy were not negotiable, but the Union was able to modify the company's position. Still, all parties, including Holden, the government and the workers should lock in the right settings for the industry said Bastian.
"It's now time every other stakeholder stood up and provided certainty to the sector. That means governments and those aspiring to government, the Coalition, providing the certainty of funding needed to keep Holden and the auto sector operational in this country," he said.
"Workers have been considering the variation over the past week and they have had a very tough decision to make. This is about their jobs, their pay, their families."
"It is a horrible position to be put in and they deserve enormous respect for the burden they have been asked to shoulder."
On Tuesday Holden workers accepted the three-year wage freeze offered to them by the company in order to keep the car maker's operations in Adelaide.
John Camillo of the Federation of Vehicle Industry Unions revealed that a clear majority voted "yes" in favor of the proposals, but did not give exact figures on the results.