The Australian Manufacturing Workers' Union (AMWU) — the representative body of Australia's Naval Shipbuilders — yesterday presented its evidence to the Australian Senate's inquiry into the Future of Australia's Naval Shipbuilding Industry that was initiated by Labor Senators and supported by Independent SA Senator Nick Xenaphon.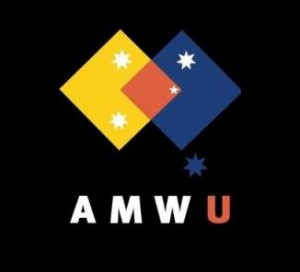 Senator Xenaphon has stated on numerous occasions that Australian shipbuilders are on the brink of facing a "valley of death" should the Government turn its back on them, stressing that the shipbuilding industry needs a steady flow of Defence contracts.
According to the media release by AMWU, the Union provided evidence that Australia's shipbuilders are skilled and productive workers that are able to supply the vessels needed by Australia's navy.
The inquiry was aimed at examining the possible measures that can be taken by the Government to support the shipbuilding industry. The inquiry was also focused on revealing whether Australian jobs and industry should be considered as part of tendering decisions.
"The Union was dismayed when the Government announced on 6 June that Defence would conduct a 'limited competitive tender' for two replacement vessels between Spanish and Korean companies only, for builds offshore. This decision, combined with the lack of other support for the Australian industry, has already cost jobs," said AMWU Assistant National Secretary Glenn Thompson.
"We have already seen workers been made redundant at shipyards in Newcastle, and the loss of the entire yard at Forgacs in Brisbane. The AMWU will give evidence today that claims of poor productivity and performance by Australian industry and workers is a hollow argument given by a Government with no support of Australian industry."
According to Mr Thompson, not a single Australian Government has been successful in providing secure, consistent and well-spaced productive shipbuilding industry project work by securing good data packages, good preparation and good schedules.
"By sending this work overseas the Government has denied Australians — both companies and workers — the chance to build on and improve their skills. Keeping this work in Australia provides more than just vessels for our navy — it provides our entire country with a stable industry, good jobs in centres around the nation, important skills and knowledge and the ability to provide domestically what our armed forces need," said Mr Thompson.
"These considerations go beyond a simply monetary calculation — they are things that money can't buy."
The AMWU's submission to yesterday's inquiry, as well as submissions from industry, can  be found at: http://www.aph.gov.au/Parliamentary_Business/Committees/Senate/Economics/Naval_shipbuilding/Submissions