Starpharma Holdings Limited — world leading developer of dendrimer products for pharmaceutical, life-science and other applications — has announced that its VivaGel® condom has received Conformity Assessment Certification by the Australian Therapeutic Goods Administration (TGA).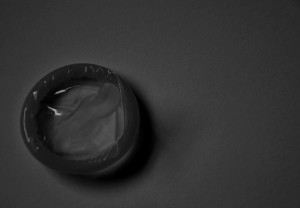 According to the ASX announcement by Starpharma, the company has joined forces with Australian-based Ansell to develop a range that incorporates Starpharma's antiviral compound called VivaGel® in the condom lubricant.
Ansell is the second largest condom maker in the world and is set to market the VivaGel® condom under their brand LifeStyles Dual Protect™ in the coming months, following listing on the Australian Register of Therapeutic Goods (ARTG).
"Ansell looks forward to rolling out its marketing and sales campaign to support the launch of LifeStyles Dual Protect™ over the coming months with the first product expected to be available on shelves soon," said Peter Carroll,  President & General Manager for Sexual Wellness Global Business Unit at Ansell.
"Our partnership with Starpharma is a great example of two highly innovative Australian businesses working together to bring to market a ground-breaking new sexual health product. New product development is central to Ansell's business strategy and this highly innovative product is exciting for both companies."
The VivaGel® condom is the first of its kind in the whole world. Tests have shown that VivaGel® can inactivate 99.9% of HIV, herpes and some other sexually transmitted viruses, reducing the risk of transmission.
"With the launch of LifeStyles Dual Protect™ expected in the near future, certification by TGA marks another major milestone for the VivaGel® condom and our partnership with Ansell, one of the world's leading condom companies and healthcare innovators," said Dr Jackie Fairley, Chief Executive Officer of Starpharma.
"The LifeStyles Dual Protect™ condom is a great example of a globally significant innovation pioneered, developed and commercialised by two Australian companies."
Ansell holds around 70% of the condom market in Australia, while the global branded condom market is estimated to be worth around $1.1 billion.
Starpharma's profit chunk will be based on sales.
VivaGel® is currently undergoing trials in the US for use in the treatment of bacterial vaginosis, reports ABC. Due to certain setbacks, the gel was rejected by the US Food and Drug Administration (FDA) as an alternative to antibiotic treatment of this condition.
Despite these setbacks, the condom is set to be launched in Australia with Ansell and in Japan with the biggest Japanese condom maker Okamoto.
"A globally significant innovation, one that was not only pioneered in Australia, but developed in Australia, and ultimately commercialised by two Australian companies," said Dr Fairley.