Hundreds of jobs are hanging in the balance at BAE System's Williamston shipyard as the defence contractor decided yesterday not to tender for a project to design and build 21 new Pacific patrol boats.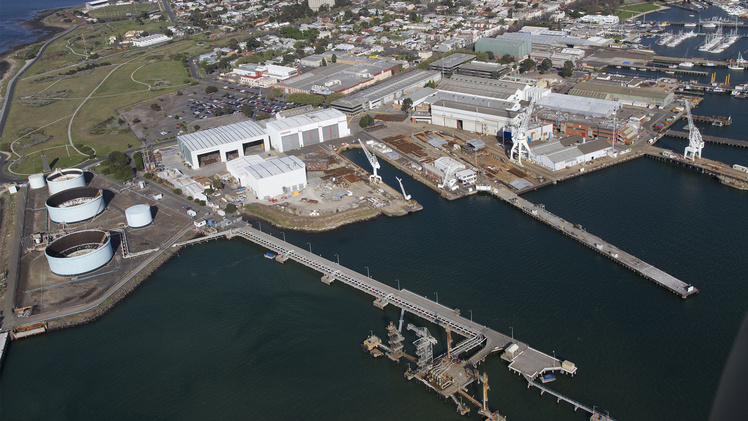 It is understood that the reason for this was the timing of the program which envisions the start of construction work to begin in late 2017 or early 2018, leaving BAE without work for a considerable period of time as work on the AWD contracts quickly dries up.
The Australian Manufacturing Workers' Union (AMWU) said BAE's announcement was just further proof that the Federal Government has "mismanaged" the tender process and the Australian naval shipbuilding industry.
"This Government made big promises to get itself elected and has sat on their hands ever since and done nothing to give any certainty to the industry. BAE Systems – like all Australian shipbuilding industry – needs a continuous build program of work to survive. They openly acknowledge this is what is sealing the nail in the coffin – lack of Government support," said Glenn Thompson, AMWU Assistant National Secretary.
"BAE has been ignored by this Government which has failed to recognise the inevitable, it is unacceptable for industry to operate without certainty, without orders for new ships, the shipbuilding industry would face catastrophic shutdowns and job losses."
He said the Union had been working with BAE to alert the Government to the crisis in the shipbuilding industry, which clearly showed in the Australia Senate's inquiry into the future of naval shipbuilding in the country.
"Once workers leave the industry and get other jobs, their skills will be lost from shipbuilding, perhaps forever. Workers, shipbuilding companies and the Union have been calling on the Government to see sense and implement a continuous build program which is the only way to make the industry sustainable. They have failed to listen and failed to act," Mr Thompson said.
"It is a tragedy for the workers and their families that so many jobs are now on the block by the poor performance of a Government that can't see that our national security would be threatened if Australia's shipbuilding capability was lost. Tony Abbott and Joe Hockey lost the car industry and now they look like doing the same thing to shipbuilding."