The Australian Manufacturing Workers' Union (AMWU) has expressed its outrage at the Government's budget decision to sell the Royal Australian Mint, putting the jobs of numerous manufacturing workers at risk.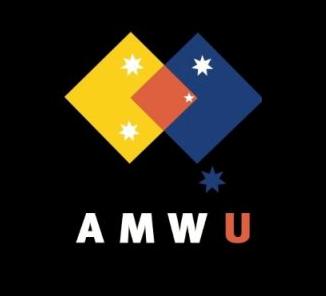 According to the media release by AMWU, the decision to privatise the Royal Australian Mint will be a severe blow to the men and women who work in labs, maintenance and quality control.
AMWU National Secretary Paul Bastian expressed the Union's bewilderment at the latest Government decision to sell off one of Australia's crucial agencies, which turns profit to the Government, has stable management and a long-term stable workforce, aside from being regarded as a world leader with state of the art processes.
Highly accredited for quality systems and innovative technology and research and development, the Australian Mint produces all of Australia's coinage and coins for numerous other countries.
"Why on earth would the Government think about selling off the agency that makes our country's money? If there's one Government Agency that you want to be stable, secure and publicly owned I would have thought it would be the place that makes our money," said NSW State Secretary Tim Ayres.
The AMWU wants assurance that not a single worker at the Mint will lose their job, wage or entitlement should the Government follow through with the privatisation process.
"This announcement is only the first in what we fear will be a horror budget for manufacturing workers and the manufacturing industry," said National Secretary Paul Bastian.
"A suite of crucial industry programs were slated to be cut in the Commission of Audit — we are extremely concerned to see what the budget holds for manufacturing workers."
According to The Australian, over 70 government agencies will be placed on a chopping block as Prime Minister Tony Abbott is on a mission to minimise spending.
Aside from the Royal Australian Mint, the Defence Housing Australia will also be sold to raise several billion dollars. The merging of the National Gallery and National Library is sure to result in job cuts.
Other agencies that are to face abolishment are the Australian Renewable Energy Agency and the National Water Commission.