Analytica announced it has successfully completed phases 1 to 3 of the usability trials of the PeriCoach System, which tested the measurement data through to phone app to internet database.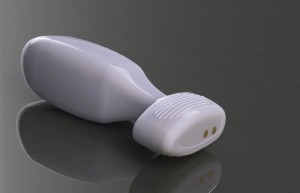 According to the media release by Analytica, the trials were being conducted by some of the country's leading urinary incontinence specialists, and have provided valuable data to fine tune the PeriCoach System, which evaluates activities in pelvic floor muscles. The company also informed that further 60 volunteer patients will be involved in the final stage of the usability trial.
According to Analytica, the production facility is operational and manufacturing remains on tract to start in late May. The subassemblies and components with the longest lead time are already in production and logistics systems testing is under way.
The company has also received product validation from a US testing agency which confirmed the product was in compliance with the International Standard ISO 10993- Biological evaluation of medical devices. The silicone used in the PeriCoach was specifically tested for any cytotoxicity, sensitization, irritation and systemic toxicity issues, and the company proudly announced it has passed all biocompatibility tests.
Analytica also informed the electrical safety testing to IEC 60601 was currently underway and the test report is expected to be completed by the end of April. It confirmed that the PeriCoach has passed all EMC tests, which measure the amount of interference the device causes to other electrical systems nearby. PeriCoach's lithium-ion battery had also been accessed and declared safe under IATA rules, which eliminates any questions about transportation risks.
Analytica says the PeriCloud system development is nearing completion, with payment gateway, invoicing and merchant services currently being integrated into the Customer Relationship Management software (CRM).
According to the company, the integration of the logistics system to the purchasing systems will achieve significant cost saving of processing as well as lower insurance fees.
European and US approvals will be lodged once Analytica obtains the IEC 60601 (electrical testing) report.
Analytica Limited is a Brisbane-based public company listed on the Australian Stock Exchange. The company is dedicated to the design, development and supply of Class I and II medical devices into the Australian and NZ markets. Analytica's lead product is the PeriCoach System, which is an e-health treatment system for women who suffer Stress Urinary Incontinence. It affects 1 in 3 women worldwide and is mostly caused by trauma to the pelvic floor muscles as a result of pregnancy, childbirth and menopause.