The International Gas Union (IGU) says Australians should welcome the looming gas boom as the country is well on its way to surpass Qatar as the world's top gas exporter by 2020.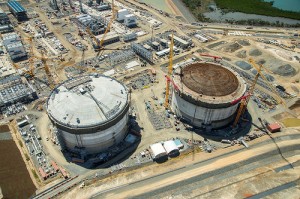 This is despite warnings issued by the industry that thousands of jobs are at risk unless the Federal Government intervened to keep cheap gas available for domestic use and halt an energy crisis. An ABC report last week said the gas shortage is already pushing up gas prices for households and heavily job-laden industries. Manufacturing companies are also under pressure to move their production offshore.
However, according to an AAP report published on Geelong Advertiser, IGU vice president David Carroll said liquefied natural gas exports (LNG) would benefit Australia.
"There has been independent study after study commissioned by the US department of energy that indicates the more gas we export from the US the more our economy benefits," Mr Carroll told reporters in Australia this week. "As a net overall its a benefit to our economy and in geopolitical relations and a variety of things."
IGU president Jerome Ferrier also believes exporting gas is a huge opportunity for Australia to supply fast-growing economies in the Asia Pacific.
Australia's aim to be the world's biggest gas exporter could cost 100,000 local jobs according to Manufacturing Australia's Sue Morphet. Those who called for a government intervention to protect Australian gas users from soaring prices also include US-based Dow Chemical chairman Andrew Liveris and the heads of Incitec Pivot, Brickworks and BlueScope Steel.