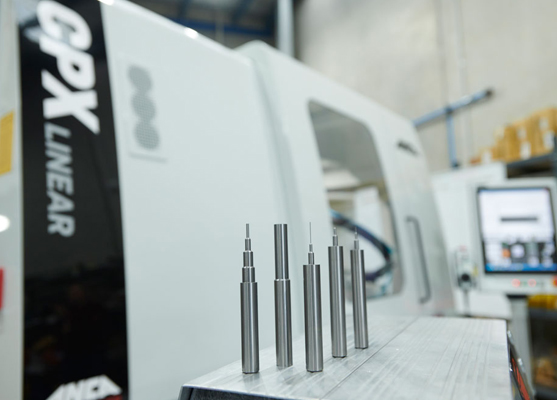 Metal manufacturer ANCA has kicked off a research collaboration with Australia's national science agency CSIRO to develop a novel 3D printing technology to manufacture cutting tools. 
Backed by the Innovative Manufacturing Cooperative Research Centre, the nine-month, $928,000 project will create a new additive manufacturing process for tungsten-carbide tools. 
The new technology will serve as a single platform for manufacturing affordable and highly efficient tools and is intended to replace the current production process of mould pressing, sintering, brazing, and grinding. 
The research initiative is aimed at refining the additive manufacturing technology ahead of ANCA taking the hybrid manufacturing platform to market. 
Dean McBain, research and technology manager at ANCA, said the project has the potential to transform the way tungsten-carbide brazed insert tools were made in Australia and across the world. 
"ANCA's collaboration with IMCRC and CSIRO has accelerated the development of an innovative additive manufacturing technology which we believe has the potential to disrupt the $2.2B global cutting tool market," McBain said. 
"Successful completion of this project will allow ANCA to commercialise the new hybrid additive manufacturing machine platform, grow our workforce and revenue and fill a significant gap in the global tooling market," he added.