Ansell Ltd., the Australian maker of gloves and safety equipment for the health-care and industrial sectors, has announced the acquisition of Microgard Ltd. for a total of GBP 59 million (approximately A$115 million).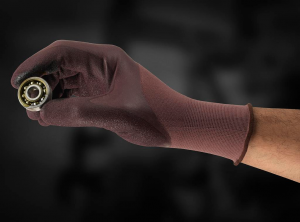 Microgard is a UK based protective clothing manufacturer with a strong track record of introducing new technology and designs to the market to improve wearer protection and comfort. The company has a world class manufacturing facility in Xiamen, China, and a well-developed sales network across 75 countries.
The agreement – subject to German anti-trust clearance and customary closing conditions – is expected to be completed during the second quarter of calendar year 2015.
"This acquisition is another critical step in building the Ansell body protection business as part of the Industrial Global Business Unit. Microgard's innovative range of chemical clothing for Industrial, Chemical, Oil & Gas, and Life Science customers complements our previous acquisitions, including Trellchem® high-end chemical protective clothing from Trelleborg Protective Products, High Five® entry-level disposable clothing and Onguard® chemical protective footwear from Barriersafe Solutions International," said Magnus Nicolin, Chief Executive Officer and Managing Director at Ansell.
"Together with our current chemical protective glove range, we now have a world-class portfolio of chemical protection solutions, leveraging our strong global footprint and Ansell Guardian™ solution selling capabilities to help customers improve protection and productivity in a wide-range of end user verticals."
Microgard has a significant market presence primarily in Europe, the Middle East and Africa (EMEA) but also in the Asia-Pacific (APAC). Last year, the company recorded sales of approximately USD $40 million and its management is hopeful that the sale agreement will further benefit the business.
"We are pleased that Microgard is joining forces with Ansell, the recognised world leader in protection solutions," said Graham Stonehouse, Microgard Founder and Chairman.
"Ansell's global reach, commitment to quality, and record of innovation will deliver immediate value to our business, our people, and our partners."