Ansell Limited, a global leader in protection solutions, has announced that it has successfully negotiated an agreement to acquire BarrierSafe Solutions International for a total consideration of US$615 million, subject to U.S. anti-trust clearance and customary closing conditions.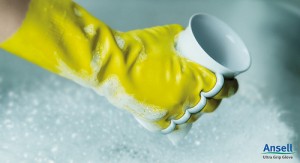 According to a media release issued by Ansell, the deal is expected to be concluded during the first quarter of 2014.
BarrierSafe was founded in 1987 and is a leading North American provider of single-use gloves to core Ansell verticals like Industrial, Auto Aftermarket, Emergency Medical Services, Dental and Life Sciences, all under the flagship brand Microflex. The company has annual sales of approximately US$290 million.
Ansell's move to buy BarrierSafe is in accordance with the company's aim to further strengthen its presence on the hand protection market in North America and create shareholder value through organic and acquisition driven growth.
The deal will be financed by a committed debt facility of US$300 million as well as by raising new equities through a fully-underwritten private placement of A$338 million and a portion of a non-underwritten share purchase gain (SPP) of up to A$100 million to all eligible shareholders in Australia and New Zealand.
"The acquisition of BarrierSafe is a rare opportunity to strengthen the position of Ansell in the core North American single-use glove market and will further enhance our position as the global leader in hard protection solutions," said Magnus Nicolin, Chief Executive Officer and Managing Director at Ansell.
"The acquisition represents another strategic move in fulfilling our growth objectives in target industry verticals and is consistent with our disciplined approach to mergers and acquisitions, with an EBITDA (earnings before interest, taxes, depreciation and amortization) multiple similar to that paid by Ansell in other transactions."
Ansell management expects the company to achieve significant cost synergies, mostly due to supply chain savings and increased revenue opportunities from cross-selling and vertical development.