Protective clothing manufacturer Ansell said it was planning to initiate a $124.7 million restructuring plan that will see 300 workers lose their jobs.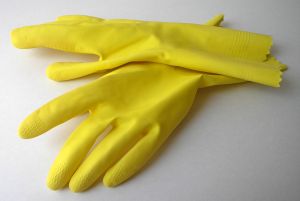 According to the article on Reuters, the world's largest condoms and gloves maker is planning to relocate its headquarters from Australia to Brussels, exit a US military gloves operation and shut down a plant in Malaysia, at a cost of 250 manufacturing jobs and around 50 management positions.
The company said in a statement to the Australian Securities Exchange on Monday that its condom manufacturing operation will "remain unchanged with the exception of a leadership transition over the next few months that will relocate the Sexual Wellness global headquarters out of Australia to a location closer to core international growth markets."
"These changes will also accelerate delivery against our strategy to improve manufacturing productivity, invest in efficient back-office processes and realise additional synergy benefits from recent acquisitions," said Magnus Nicolin, Chief Executive and Managing Director at Ansell.
The move to relocate its headquarters coupled with the company's exit from Hawkeye military glove manufacturing business and the closure of the Shah Alam medical manufacturing facility in Malaysia will reduce earnings per share for the group by around US$80 cents after one-off costs in the current financial year, according to The Herald Sun.
Ansell is looking to simplify its business following several acquisitions in recent years, including the $615 million purchase of US gloves maker BarrierSafe Solutions International and the $41.1 million deal for Korean rival Midas Co. Ltd in 2013.
The company said that the cost of the implementation of the restructuring plan will not affect dividends for the 2013–14 financial year, and that its execution would bring annual savings of up to $22 million in the following financial year.