Global leader in protective solutions Ansell has introduced a new design technology for single-use gloves at this year's National Safety Council Congress & Expo – the world's largest annual "must attend" event for safety, health and environmental professionals that closed yesterday in Atlanta.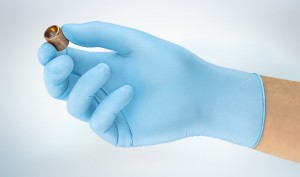 The new ERGOFORM technology enables Ansell to test and design single-use gloves that maximise worker productivity by minimising hand fatigue and discomfort.
According to the news release, the new design technology is available on four glove styles, including Microflex® XCEED®, Microflex Neogard®, TouchNTuff® 73-300 and TouchNTuff 73-500. The company said that it will add additional products to the line-up next year.
"Occupational musculoskeletal disorders, such as Carpal Tunnel Syndrome and tendonitis, are a leading cause of lost workday injury and illness," said Joe Kubicek, President and General Manager of the Ansell Single Use Global Business Unit.
"Gloves designed with ERGOFORM are proven through testing to reduce strenuous muscle effort that may lead to joint, tendon or ligament strain. We are excited to offer this breakthrough, which supports worker health and productivity."
Attendees at the Expo got the chance to get a detailed look at gloves featuring ERGOFORM and experience the benefit of ergonomically designed gloves for themselves via Ansell's ERGOFORM Virtual Glove Experience, an in-booth interactive virtual experience that allows users to see potential strain and fatigue on muscles, tendons and nerves due to hand movements and repetitive motions.
To learn more about the ERGOFORM Technology, please go to http://www.ansell.com/en/Campaigns/Ergoform/Products.aspx