Global leader in protection solutions Ansell has announced that it has joined forces with Deb, a recognised leader in occupational skin care products, to address the challenges related to occupational health and comfort of workers who depend on work gloves on a daily basis.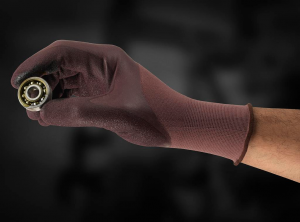 Namely, the two companies will market a unique under glove skin care solution for industry workers. The revolutionary product will be launched this July in Europe.
The product is intended to address significant unmet user needs of industrial workers related to effective sweat management and prevention of skin disease.
"Both Ansell and Deb have great reputations in delivering innovative products solutions to our customers," said Scott Corriveau, President and GM, Industrial Global Business Unit at Ansell.
"We both have the same ethos and passion to be the best in our categories and, through a combined effort, will be able to leverage our knowledge and expertise via this unique partnership."
UK based Deb makes heavy-duty hand cleaners, foaming hand soaps, antibacterial washes, hand sanitisers and restorative hand creams that are used in more than 100 countries around the world.
"At Deb we have always believed that skin care products and gloves have a clear complementary relationship in delivering the most effective hand protection. The partnership between our two companies demonstrates the importance of taking a holistic approach to improve worker health and efficiency," said Bryan Anderson, Deb Group CEO.
"The European market is most advanced in skin care solutions; therefore it is an obvious choice to pioneer our joint market approach in Europe. We are excited about this collaboration which will bring our customers and end users considerable added value," said Peter Dobbelsteijn, Chief Commercial Officer EMEA & APAC Region & Ansell Guardian.