Axieo and Monash University have struck a three-year partnership deal to research and explore opportunities to co-develop innovative solutions for the food and nutrition, plastics, agriculture and mining sectors, and provide industrial training opportunities for graduates in chemical science and engineering.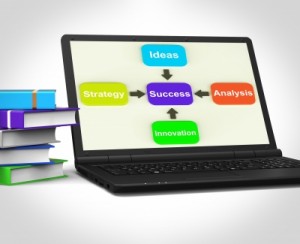 The partnership combines Monash University's world-class capability in chemical sciences with Axieo's entrepreneurial drive and expertise to create the "Axieo Centre for Innovation". This Innovation hub will be housed within the new, $72.8 million state-of-the-art Green Chemical Futures building at Monash that was established to enable collaborations between industry and academia and foster world-class innovation and training.
Axieo CEO Sam Bastounas, who holds a Bachelor of Science (Hons) in Chemistry and a Master of Business Administration from Monash University, said that innovation is the key to unlocking the potential for Australian manufacturers to be globally competitive.
"Axieo serves customers in 109 manufacturing sectors, and one of the key competitive advantages we offer is our commitment to work with them to create products that are better for consumers and better for our environment as well. Monash University's Green Chemical Futures facility provides state-of-the-art facilities and equipment and the world class skills and knowledge of Monash staff," Mr Bastounas said.
"We are excited about the potential that close collaboration between Monash University's researchers, our industry partners and our team has to customise proprietary technology and provide innovative solutions to our local customers. Through Monash's industry links via the Chemicals & Plastics Manufacturing Innovation Network, incubation support from the Victorian Centre for Sustainable Chemical Manufacturing (VCSCM) and Axieo's global network, this partnership is poised to do great things."
Mr Joseph Lawrence, Director of Industry Partnerships at Monash University said the collaboration between the University and Axieo will deliver innovative, tailored solutions to the challenges faced by Axieo's customers in a wide ranging global marketplace.
"There is great value in stimulating collaboration between a dynamic company such as Axieo and a world class University, and I have no doubt that Axieo and Monash will together create global industrial impact going forward," Mr Lawrence said.
The VCSCM is a consortium of leading research providers, including Monash University and the CSIRO, state regulator EPA Victoria and the Plastics and Chemicals Industry Association (PACIA).
Supported by the Victorian Government, VCSCM has developed a unique model where sector specialists work with companies and industry bodies to identify the problems that require innovative solutions to ensure ongoing growth and sustainability.
The C&P Manufacturing Innovation Network and Training is led by Monash University and the PACIA, and supported by the Victorian Government and over 20 chemicals industry partners, including Australian SMEs and multinationals. Its goal is to increase collaboration between SMEs and multinationals in the C&P industry, enhance manufacturing innovation and deliver a new generation of science and engineering professionals for the C&P industry.