Minister for Industry and Science Ian Macfarlane has announced that round two of the $24.5 million Melbourne's North Innovation and Investment Fund (MNIIF) is now open.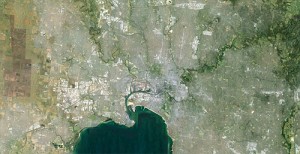 The MNIIF is a $24.5 million package developed by the Victorian Coalition Government in partnership with the Federal Government and Ford Australia in response to Ford's decision to cease local production in 2016.
To date, it has awarded $18.8 million in grant funding, supporting more than $97 million in further investment on projects that will create 446 jobs.
Businesses with projects located in the Hume, Whittlesea, Moreland or Darebin local government areas can now apply for financial assistance to support investment.
Minister Macfarlane said the second round of the MNIIF would support innovative projects that create jobs and assist the region to diversify its economic base.
"Businesses in Melbourne's North are undergoing a significant transition as a result of the changes taking place in Australian industry, but the region has a strong future and the investments under the MNIIF are testament to our commitment to its ongoing revitalisation and growth," Mr Macfarlane said.
Minister for Industry, Lily D'Ambrosio, has welcomed the announcement, but called on the Federal Government to commit to the fund's future to support local industry.
"The Andrews Labor Government has worked with the Federal Government and Ford Australia to open the second round of this job-creating investment fund," Ms D'Ambrosio said.
"Recipients of the fund are working hard to create jobs, but more funds are needed to support other businesses in the auto supply chain. We call on the Federal Government to provide additional investment so this fund, and local industry, has a real future."
Applications for round two of the MNIIF open on 23 March 2015 and close on 14 May 2015.
The minimum grant under the Fund is $50,000, matched dollar-for-dollar by the successful applicant, with no maximum funding limit.