About a month ago, Alinta Energy announced that it will shut down its Leigh Creek coal mine on 17 November 2015 and the Port Augusta power stations on 31 March 2016.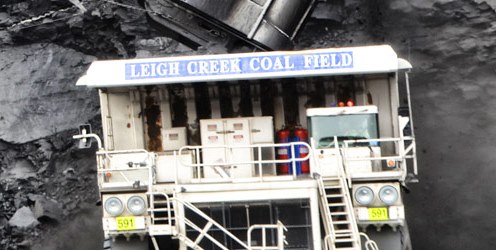 The closure of the mine and the power stations will result in hundreds of workers losing their jobs. Leigh Creek's closure will have a major impact on the town since over half of the population is employed by Alinta.
However, a ray of hope has appeared, as Archer Exploration has announced that the closure of the Leigh Creek coal mine in South Australia has provided "a reversal of fortunes for Archer's magnesia vision for the area."
The company's wholly-owned Leigh Creek magnesia project – located to the immediate northwest of the coalfield town – remains the largest cryptocrystalline magnesite deposit in the world.
"Development of this valuable resource has previously been restricted by both the lack of infrastructure and the inability to access existing Leigh reek coalfield infrastructure. However, Alinta's decision to close the Leigh Creek coalfield means that its railway line and associated infrastructure is potentially available to Archer," said Archer Chairman, Mr Greg English, in an ASX Announcement.
"This has greatly improved the logistics of our magnesia project. We have commenced discussions with the SA Government and third parties regarding the development of the Leigh Creek Magnesia Project through this unexpected window of opportunity."
Mr English said the company is considering "several low risk and low cost" development options for the project as much of the work needed to develop a magnesia mining operation at Leigh Creek has already been completed.
"In particular, the high grade nature of our magnesite deposits can help overcome a myriad of obstacles and provide Archer, any joint development partner or new project owner with the financial cushion needed to ride out periodic price cycles," he said.
Mr English also added that a large magnesia operation by world standards would be one producing 150,000tpa of Caustic Calcined Magnesia (CCM), which would require about 315,000tpa of magnesite feed.
"With JORC resources of 453Mt, it is not difficult to realise that Archer's Leigh Creek magnesite resources represent an "almost inexhaustible" source of high grade magnesia," said Mr English.
"In addition, one deposit, Mt Hutton, is just 20 km from the main Leigh Creek to Port Augusta standard gauge rail line, potentially providing an efficient supply chain. The company believes the comparatively modest expenditure needed to identify the optimum process flow sheet for our Leigh Creek deposits, is well worth the risk."