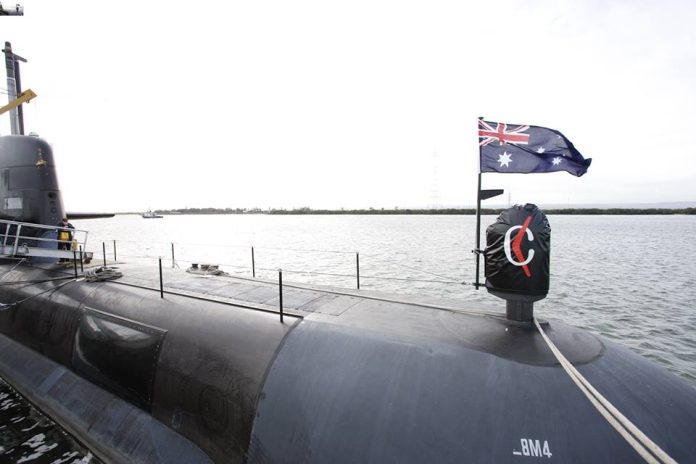 ASC and France's leading maker of submarine propulsion and power generation systems, Jeumont Electric, have unveiled plans to establish a joint Australian presence 'to pursue future business opportunities'.
The two companies have agreed to establish a steering committee to identify joint business opportunities across Australia's Collins Class and Attack Class submarine programs, as well as Australia's marine generator and rotating electrical machinery market.
Under the Heads of Agreement (HoA) signed at the Pacific 2019 Naval Exhibition in Sydney, the two parties will 'explore a range of commercial arrangements' for future work, including formal joint ventures, teaming and other contractual arrangements.
ASC Chief Executive Officer Stuart Whiley said the HoA confirms earlier collaboration between the two companies, creating natural synergies for the two leading organisations.
"This Heads of Agreement with Jeumont Electric will help to meet the future demands of both the Collins Class and Attack Class future submarine programs and identify diversification opportunities for both companies," Mr Whiley continued.
"We look forward to jointly working with Jeumont Electric, in Australia and in France, to expand our capabilities and support Australia's historic submarine industry expansion in coming years."
Jeumont Electric (JE) CEO Brahim Ammar said Australia's Collins Class and Attack Class submarine programs present an important opportunity to reinforce the historical relationships between the two partners.
"Working with ASC is a fantastic opportunity to strengthen the presence of JE in the long term in Australia," Mr Ammar added.
"Beyond the naval business opportunities, this cooperation will enable the two partners to develop various other markets for which Jeumont Electric has solid knowhow and high levels of innovation."
Image credit: www.facebook.com/ascptyltd