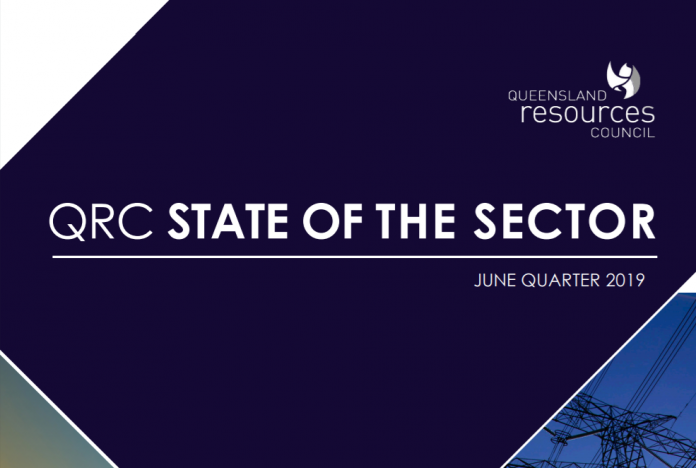 A new quarterly survey of resource CEOs in Queensland has found that resources companies are continuing to invest in new technologies to reduce emissions across the sector.
Queensland Resources Council's latest State of the Sector report has found that 40% of the surveyed businesses are currently investing in the research and development of low emission technologies from carbon capture and storage to energy efficiency projects.
QRC Chief Executive Ian Macfarlane said the survey indicated that expenditure would grow further over the next 12 months with 53% planning to spend more on reducing emissions and 20% to substantially increase spending.
"Energy efficiency, sometimes called the fifth fuel, is the cheapest and cleanest energy of them all. For the past 9 years Aurizon has reduced emissions from trains by 19 percent by transitioning its fleet from diesel to electric," Mr Macfarlane continued.
"In another example, Anglo American has partnered with sustainable energy producer EDL to use excess gas released from coal seams to generate 108 megawatts of power from what was once a waste product."
He said that when asked about renewables, 90% of respondents said they viewed the energy source as an opportunity but were equally concerned that without careful planning, intermittent generation can risk energy security and affordability.
"Queensland's economy was built on reliable access to low-cost energy and it remains a vital ingredient for the success of the resources sector.  Small increases to energy costs have a large impact on trade exposed industries and lowers our international investment profile," Mr Macfarlane noted.
"Queensland's energy mix must be affordable, reliable and help lower emissions.
"Resources companies are also doing their part to reduce emissions by incorporating more renewables into their own operations."
He named Rio Tinto, South32 and Adani as examples of large resource companies looking to introduce an agnostic approach to the energy mix.
"In Weipa, Rio Tinto's 1.7 megawatt solar farm generates 20 percent of the town's daytime energy demand saving up to 2.3 million litres of diesel and 1,600 tonnes of carbon dioxide annually," Mr Macfarlane noted.
"South32's Cannington mine— one of the world's largest producers of silver and lead— opened a 7,200-panel, three megawatt solar farm in December last year which powers the mine's accommodation, airport and sends additional power to its mining operations cutting emissions by up to 6,000 tonnes per year.
"Adani is also investing in renewable capacity. Rugby Run Solar Farm near Moranbah supplies 65 megawatts of renewable power – the equivalent of powering 23,000 regional Queensland homes and businesses each year using more than 247,000 solar panels."
"Renewables also provide an important new source of demand growth for Queensland's minerals. Energy from coal generation requires about two kilograms of copper per kilowatt whereas solar requires five kilograms per kilowatt."
To see the full report click here.
Image credit: https://www.qrc.org.au