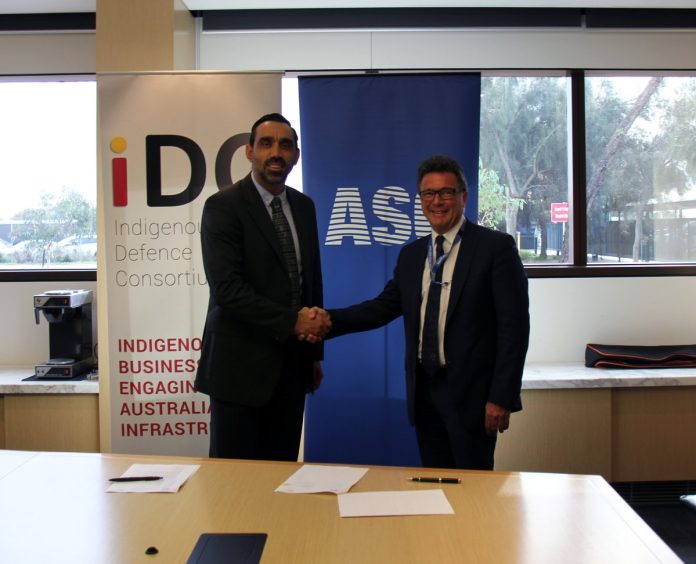 ASC has signed a Strategic Relationship Agreement with Indigenous Defence Consortium (IDC) to increase the uptake of Indigenous-owned and controlled businesses in its national supply chain.
ASC Interim Chief Executive Stuart Whiley said the deal will increase the company's engagement with Indigenous businesses and communities to support the achievement of long-term, meaningful outcomes for Indigenous people.
"Sustainable inclusion of Indigenous-owned and controlled businesses in the ASC supply chain will aid the creation of jobs and growth for both Indigenous skills and Indigenous businesses within the wider community," Mr Whiley said.
"Our partnership with IDC will enable the further growth and participation of Indigenous-owned businesses in the defence industry and more broadly in the future of Australia's naval industry."
IDC's Chief Executive Adam Goodes said he was looking forward to supporting ASC directly and indirectly with nation building submarine programs.
"We have over 60 Indigenous Businesses as part of our consortium and we believe that we have some great opportunities to support ASC and their key suppliers by creating real value in ASC Supply chain." Mr Goodes said.
"We are excited about partnering with ASC to flush out long term opportunities and contracts for Indigenous business that will help build sustainable capabilities and showcase the ability of the Indigenous Business Sector."
The two parties will meet on a regular basis to review the progress of their activities and identify potential opportunities in the Submarine Programs.