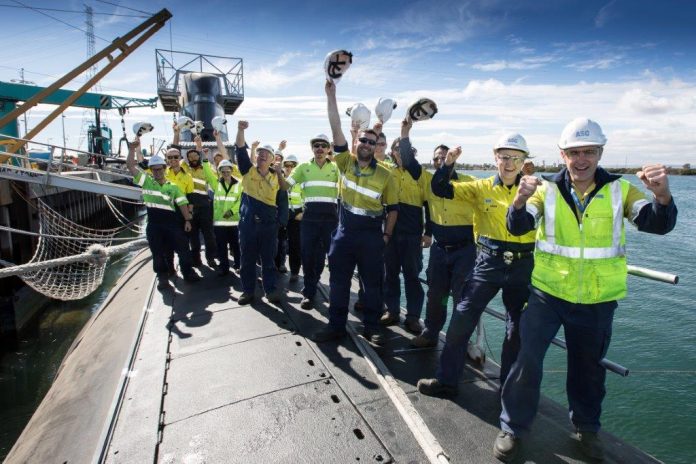 The Federal Government has announced that it will split Adelaide-based shipbuilder ASC into three individual, Government-owned companies.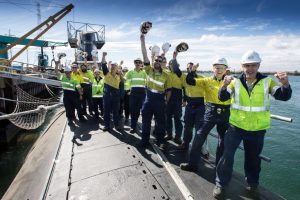 According to the statement, the formal separation of ASC into shipbuilding, submarine sustainment and infrastructure companies will ensure optimal support for the future needs of Australia's future shipbuilding capability.
The move follows a strategic review of ASC, which sought to identify the best possible corporate, capital and governance arrangements to help maximise the future success of ASC and the Australian naval shipbuilding industry.
The Department of Defence Ministers said the procedure to split ASC into three new companies will begin immediately and will be completed next year.
"These changes will have no impact on ASC employees' current terms and conditions and will provide the right structure for the growth of the workforce as a result of major infrastructure investment and the construction of Offshore Patrol Vessels, Future Frigates and Future Submarines," reads the statement.
The Management of ASC has welcomed the announcement, saying the company had effectively been operating separate submarine and shipbuilding businesses for the last two years.
"This operating model has enabled each business to focus its attention and allocate resources to deliver on their programs and pursue opportunities for future work. It has been a major contributing factor in the company's turnaround in the Collins Class submarine and Hobart Class air warfare destroyer programs," said ASC Chairman Bruce Carter.
He said the separation will have no bearing on ASC's involvement in its current programs.
"The separation of ASC into three businesses will ensure that the company is best- placed to support the future needs of Australia's naval industry," Mr Carter added.
"The last two years has seen a remarkable turnaround in Collins Class submarine availability and the Hobart Class air warfare destroyer program is now meeting its schedule milestones and we expect our improved productivity to continue."