German car maker Audi has introduced a high-performance hydrogen-electric plug-in hybrid vehicle that can travel over 300 miles without tailpipe emissions.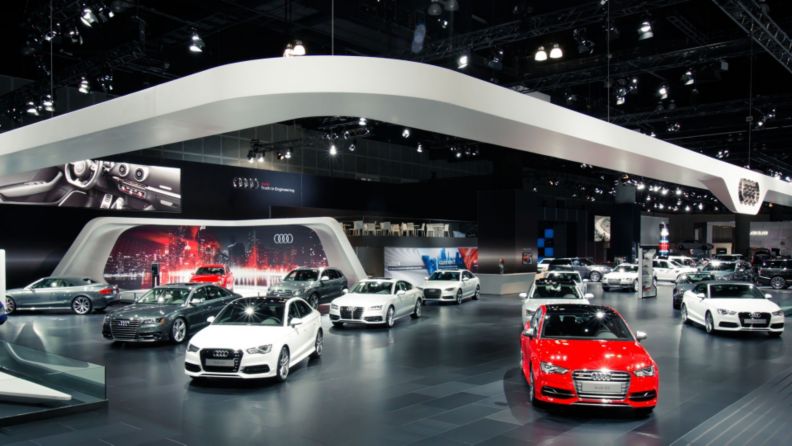 Unveiled at the Los Angeles Auto Show last week, the Audi A7 Sportback h-tron Quattro features four hydrogen tanks storing about 5 kilograms of hydrogen each, as well as 114-hp power unit in both the front and back – each capable of a temporary power boost to 152 hp.
Designed to compete with Tesla dual-motor electric AWD, the Audi A7 Sportback h-tron Quattro's two motors are powered by 8.8-kWh lithium-ion battery pack borrowed from the A3 e-tron, which, upon depletion, allow the hydrogen fuel cell range extender to kick in for as much as 310 miles of extra range drawn from four hydrogen storage tanks.
According to the article on Torque news, the fuel cell is a stack of 300 individual cells, and can reach efficiencies of 60% with cold-start performance down to -28 degrees C. However, seeing as the acceptable temperature range is only 80 degrees C, Audi has placed greater demands on the vehicle cooling system than a combustion engine.
On the inside, the cabin is fitted with typical A7 model cabin appointments, such as dial on the console for controlling content on the dashboard-mounted LCD. However, instead of a tachometer the car shows a power gauge, and the fuel level indicates how much hydrogen is left in the tank.
In terms of acceleration from a full stop, the vehicle puts zero to 62 mph figure at 7.9 seconds, a bit underwhelming when compared to the company's production cars.